News of RYLA 2019
Read about Alan Willson's week at Grafham Water gaining a Rotary Youth Leadership Award - This could be you!
Rotary Becket President Karl Flowers joined District Governor Elect Peter Berry in welcoming the District 1070 RYLA (Rotary Youth Leadership Awards) candidates to Grafham Water and the week long leadership and skills development.


Click

HERE

for more information about the scheme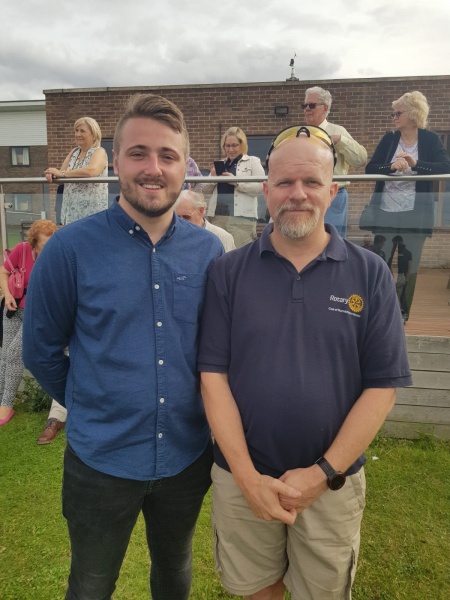 Rotary Becket's candidate Adam Willson a young legal professional said the week was enjoyable, but tiring.




Visitors watched RYLA candidates sailing, kayaking, canoeing and knee boarding. Much fun was in evidence. RYLA ran from 20th to 27th July 2019.







The Candidates at the beginning of the week





They started with a night activity.




Learned to sail


and sample the water!




Team-building was essential - with trust in your team-mates.















Tasks involving a dolphin







The dolphin came of second best!




Technical challenges







And on the last day scrubbing up for a celebration of their achievements







Rotary Becket's candidate, Adam Willson, came to give a very professional presentation at the Club's meeting on 4th September













and was praised by Rotarian Nick Rangeley the district organiser for RYLA in District 1070




Rotary Becket are looking for candidates for a course in July 2020 Details at the Link HERE

If you are interested contact our community chairman Sid Copeland