Christmas Sleigh 2019
Once again Santa will be joining us on our sleigh and travel the streets of East Thurrock - all the details are here.....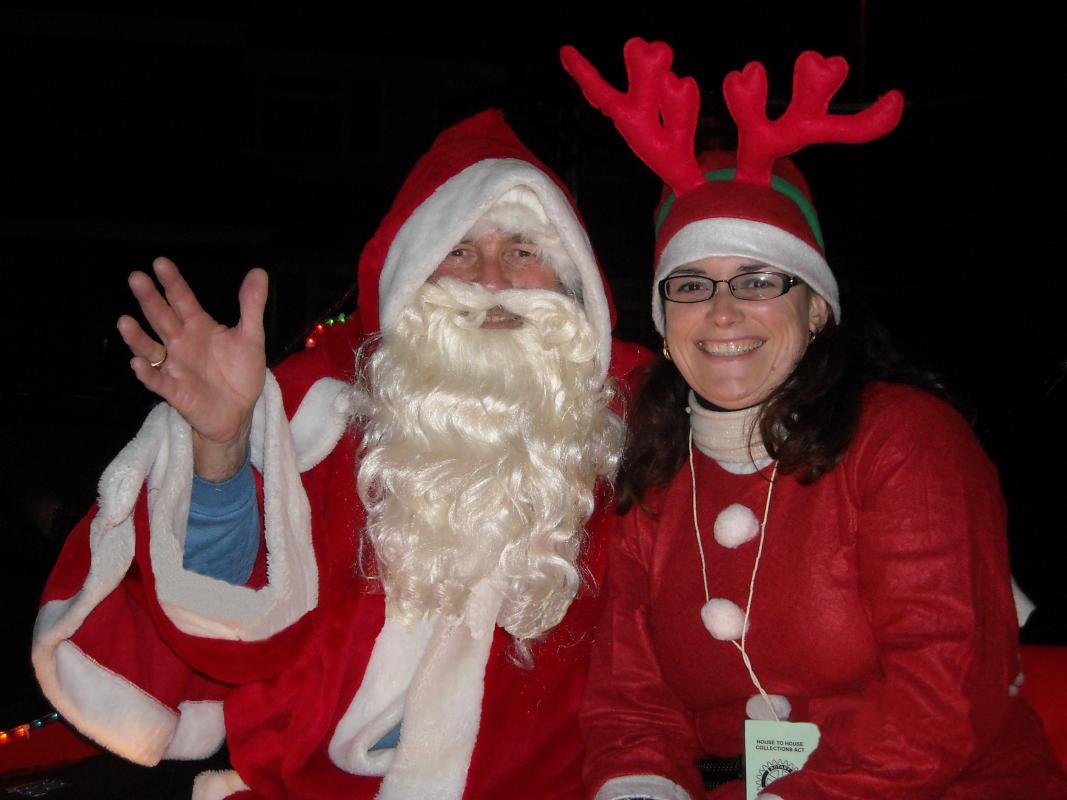 Each Santa joins us to tour the streets of East Thurrock and this year is no different. Our Sleigh will visit as much of the area as we can, playing Christmas Carols, collecting for our good causes and handing out sweets. Santa will be travelling in his sleigh checking out his routes for the Big Day!
Money raised will be paid into the Rotary East Thurrock Charity Fund and used to support good causes in the area. For example giving Dictionaries for Life to many Primary School children, supporting our Secondary Schools, helping Stanford Blooming Marvels keep the area looking good, making a garden for the residents of Collins House and assisting local groups and charities.
You can find the location of the sleigh by visiting our LIVE sleigh tracker. www.sleightracker.co.uk where you will find details of our Apple and Google tracker apps, or view on-line by clicking the "Parents / carers click here' link. The details will only be live whilst the sleigh it on route.
Important information
We publish details of our routes to help you prepare but be aware that we may have to change or cancel routes for many reasons. PLEASE DO NOT MAKE PROMISED TO CHILDREN IF YOU THINK THEY MAY BE UPSET IF SANTA DOES NOT MANAGE TO GET TO YOU. Rest assured he will definitely be visiting on 25 December though!
For safety and insurance reasons we can not allow people onto the sleigh during our evening rounds. You are very welcome to have your photo taken with Santa on the sleigh during our static visits to Corringham Town Centre.
This map shows the routes for the sleigh this year. We are sorry if your street is not being visited this year but, as you can see, we are covering a large amount of the area. All people involved are volunteers and are giving up two weeks of their time during this busy period.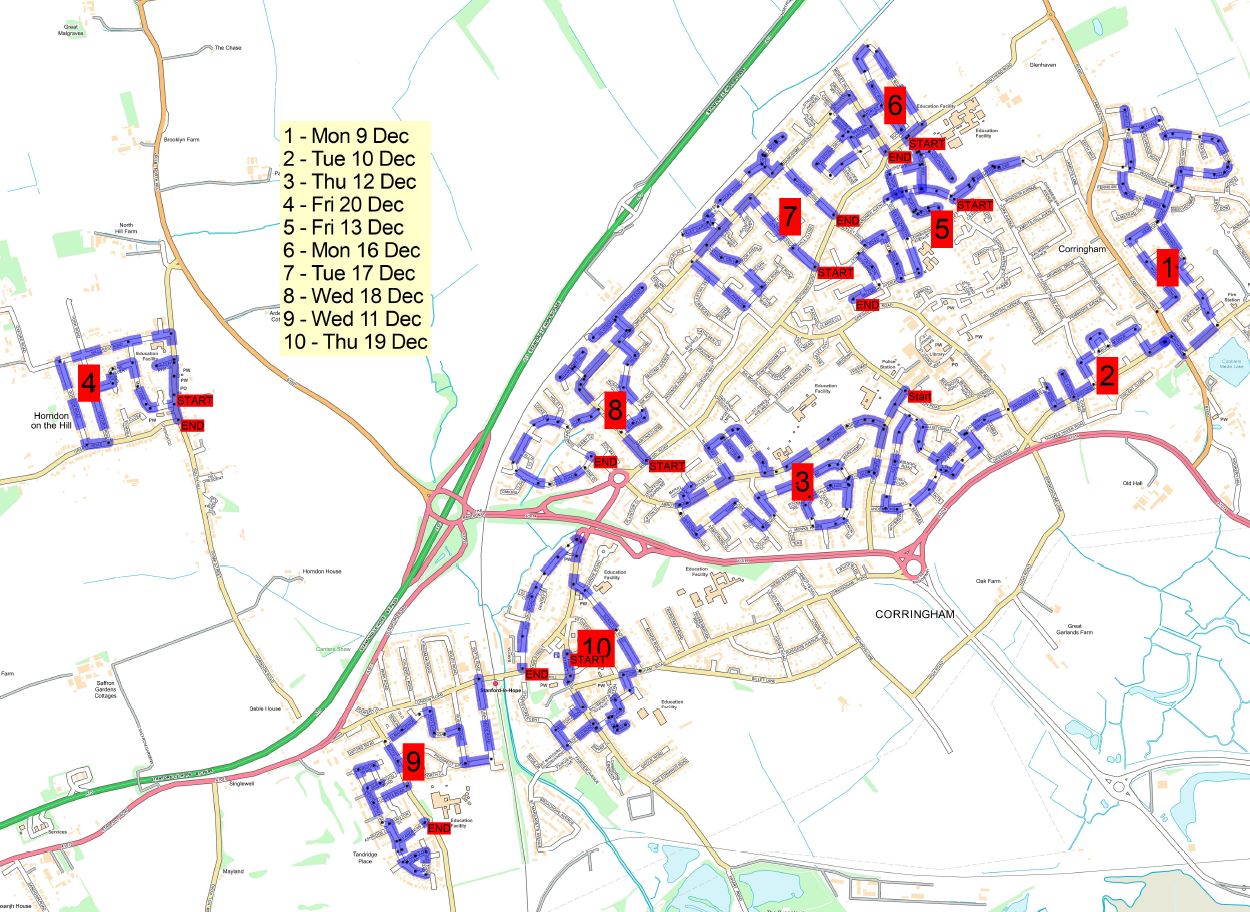 Our routes for 2019
Details of our full routes below - click on the map for all the information and a more detailed map of the days route
Links are being added so may not all be available yet