Youth Speaks Competition...
Youth Speaks Competition 2016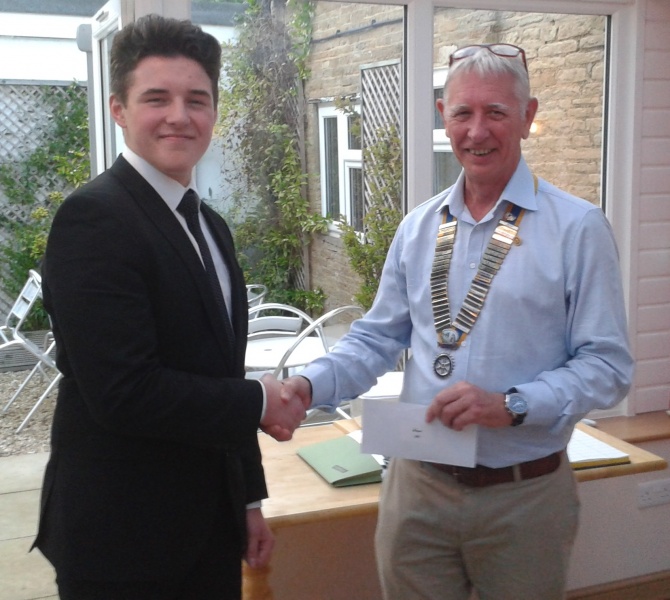 Tom Guest talked about " Life of Stars" & "The Black Hole" to win this year`s YOUTH SPEAKS Competition

Youth Speaks. 2015

The Rotary Club of the Deepings "Youth Speaks" Competition took place at the Club's weekly meeting on Monday 6th. July 2015, at the Goat, Frognall
Heather Thomas and Samama Tahir from The Voyager School, and Patirck Callisto and Sam Niblock from The Deepings School, each gave a prepared talk to a panel of Judges and some thirty Rotarians and their Partners.
After a very close competition, the judges awarded the Youth Speaks Trophy and a cheque for fifty pounds to the winner, Heather, with runners-up cheques of twenty five pounds each to Samama, Patrick and Sam.
Presenting the prizes, Rotary President Ken Littlemore, said "This was a very close competition, and a pleasure to meet young people who are such good ambassador for their schools. All credit to them and also to their teachers, Sarah Olson and Jo Dexter for all the work they have done preparing them for this evening."
Special Thanks to Rotarian Joe Piercy, for again, organising an interesting and successful event…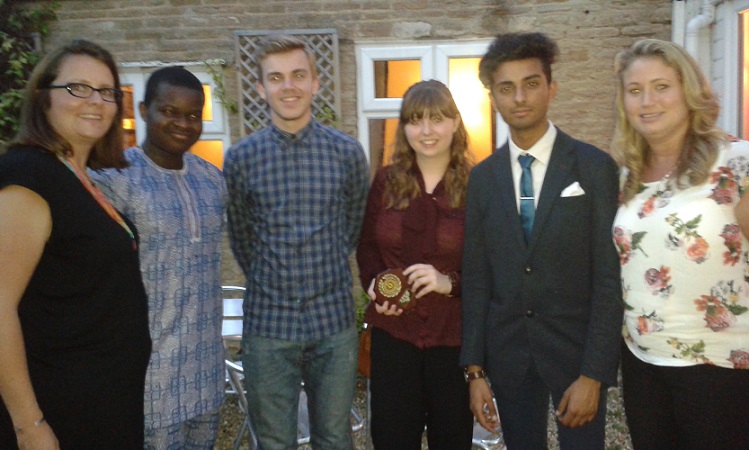 From left to right….. Teachers and Students
Jo Dexter, Patrick Callisto, Sam Niblock, Heather Thomas, SamamaTahir, Sarah Olson

Rotary President Ken Littlemore presenting the
Trophy & Cheque to winner Heather Thomas.