Future events in North East England
completed events

Tue 26/02/2019 -
Quiz Zone Final
South Tyneside - Quiz - Zone Final at Customs House South Tyneside v Newcastle Management Committee 5.30 pm
Mon 04/03/2019 -
Club Dinner
Seaburn - We are returning to the Sea Hotel, South Shields for our annual Club Dinner on 4th March. 7.00pm for 7.30pm. Dress formal. Tickets £25.00 each. Speaker Major Anthony Tate. 3 course menu with choices for each course.
more

Sat 16/03/2019 -
Presidents Night
Middlesbrough Erimus - Dinner , live music and dancing.
Mon 18/03/2019 -
Durham Bede Games Night
Durham Bede - Durham Bede's Games Night This is advance notice that Durham Bede's Games Night will be on 18th March 2019 at the Durham Indoor Bowling Club at 7pm Entry forms will be emailed to all clubs in January. Any queries to John Shaw 0191 3885821 johnshaw5@ao
more
Tue 02/04/2019 -
Pie 'N' Pea Supper
South Tyneside - All Saints' Parish Hall Cleadon with entertainment by The Beacon Band £8 per person - please bring your own drinks and glasses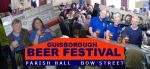 Fri 26/04/2019 -
Guisborough Beer Festival
Guisborough & Great Ayton - Held at the Parish Hall in Bow Street in Guisborough on the Friday & Saturday after Easter. 30+ real ales plus ciders, perry and local fruit wines. Come and sample our award winning steak & ale pies and lots more. Entertainment on Saturday evening.
Fri 26/04/2019 -
St.George's Night
Houghton-le-Spring - Duty: Iain, Alan Raffle: Ray
more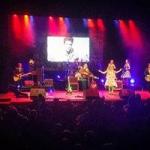 Sun 28/04/2019 -
Rock concert with the fantastic Bluejays
Middlesbrough Erimus - Concert on 28 April at 7.30 pm in the Princess Alexandra Auditorium at Yarm School in aid of charity. Main charity is Butterwick Hospice.
Sun 12/05/2019 -
Swimathon 2019
Spennymoor - Swimathon 2019 will be held on Sunday 12th May 2019 at Spennymoor Leisure Centre.
more
Sat 18/05/2019 -
PRESIDENT'S NIGHT
Houghton-le-Spring - Eat, drink, chat and dance the night away.
more
Fri 21/06/2019 -
20th Annual Charity Golf Day
Teesside West - 20th Annual Charity Golf Day at Dinsdale Golf Club in aid of Butterwick Children's Hospice and Cleveland Mountain Rescue. Better Ball Stableford. £40 per team of two. Full handicap allowance.
more
Mon 01/07/2019 -
President Handover 2019-2020
Spennymoor - President Handover from Marie Walker to Tony Jackson
more

Fri 12/07/2019 -
Chernobyl Childrens day out
Middlesbrough Erimus - The club entertain the children over from Belarus (families affected by the Chernobyl disaster) The day starts at Albert park, then on to the Fire Station and then 10 pin bowling.
Fri 04/10/2019 -
District Conference 2019
District Conference 2019 will be held between Friday 4th and Sunday 6th October at The Rendezvous Hotel Keighley Road, Skipton North Yorkshire BD23 2T. All meals, plenary sessions and entertainment will take place at the Hotel.

Thu 24/10/2019 -
World Polio Day 2019
Spennymoor - World Polio Day 2019 will be held on 24th October 2019
more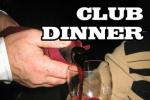 Fri 08/11/2019 -
Club Dinner - Chilton Hotel 7.30
Houghton-le-Spring - Guest Speaker, Peter Barron, Ex Editor, Northern Echo
more