Rotary International District 1100

Rotary Disabled Sports
Rotary Disabled Sports
The next Rotary Disabled Games event will take place in Coventry on Saturday 12th and Sunday 13th November 2011.
District contact is Chris Tovey (email him from ComVoc section main page).
Report on the 2010 event
With the smallest number of participants that we had ever taken to disabled sports the team left the Star College in Cheltenham bright & early on the Saturday morning.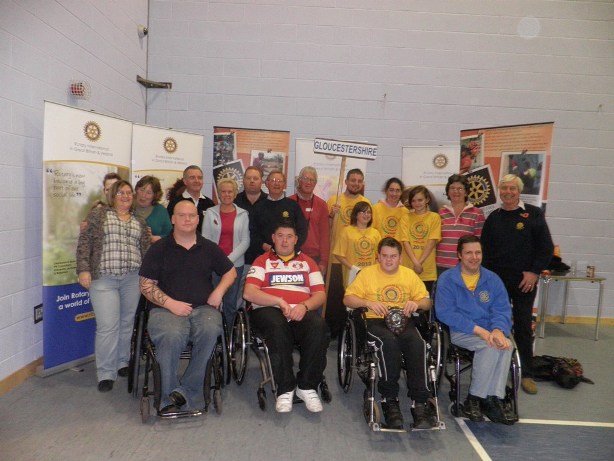 Both the male juniors were unwell which meant that we had to lose points on their events but the two junior girls were happy to fill in whenever the event just stated a male or female junior. We were the first team to arrive at the Excel Sports Centre in Coventry which gave us plenty of time to put the competitors numbers on their T-shirts & to find out where everyone had to be in the building.
Even though the sports centre was only 3 years old the tiles around the swimming pool had been displaced & were therefore a danger to the public but a new portable 25 metre swimming pool had been erected behind the original one. The competitors were put through their paces in table tennis, team boccia, new age curling, rifle shooting, darts & weight lifting & our swimmers all gained a second place in each of their events. At the end of the day we made our way to the hotel & were pleased to have a little time to ourselves before dinner. The hotel was very busy with a wedding & two parties but we were still looked after really well & enjoyed a delicious three course meal & a couple of glasses of wine before retiring to bed.
After a hearty breakfast we left the hotel to begin another busy day taking part in individual boccia, triathlon & slalom. In the pitstop event it gave four of our Rotarians a chance to shine & the pressure of taking part could be seen on their faces. Only having a small team meant a lot of them had to do more events than in previous years but they all took part with great enthusiasm & always with a smile.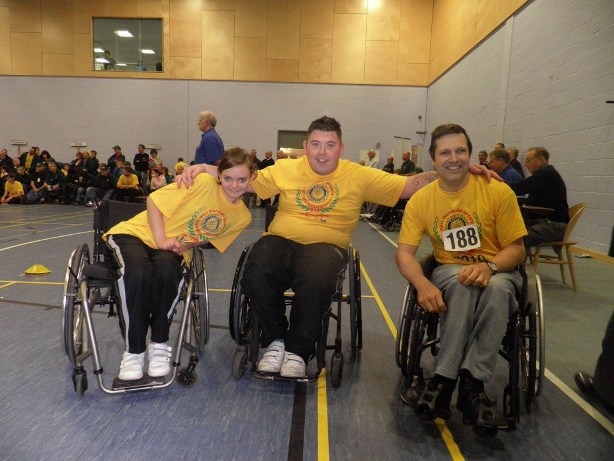 We came 9th out of 12 teams & came home with a cup for the friendliest team in Boccia.
The whole weekend is a lot of hard work but very rewarding & we all look forward to the 30th Rotary games in 2011 - for dates, see top of this page.