Dragon Boat Race
Are you up to a challenge? We organised a fantastic Dragon Boat Race Day with some other neighbouring clubs at Hetton Lyons Park.
A fun-filled family day took place
Dragon Boat Race Days are great fun and enable companies to generate team building as well as raising funds for a chosen charity; local groups, charities, friends and sports clubs can also raise a team of 20 people to help their favourite local charity as well as enjoying a good day out.
Everyone who took part on the day had a wonderful time, and the cool wind was not in evidence at the lakeside. Ten boats took part, each competing in three heats against the clock, with the three fastest boats taking part in a thrilling final. It was neck and neck all the way across the lake, with the boat paddled by Seaburn Rotary families, assisted by some members from Gentoo, winning by a very narrow margin.
For a short video of the day use this link: Seaburn Dragon Boat Race Day
If you want more information on the Dragon Boat Challenge, please follow this link.
For more information on our event contact Rotarian Peter Calvert on 0191 528 5446 or peter.calvert3@ntlworld.com
To see a Dragon Boat Race video, please go to http://www.dragonboatevents.com and follow the link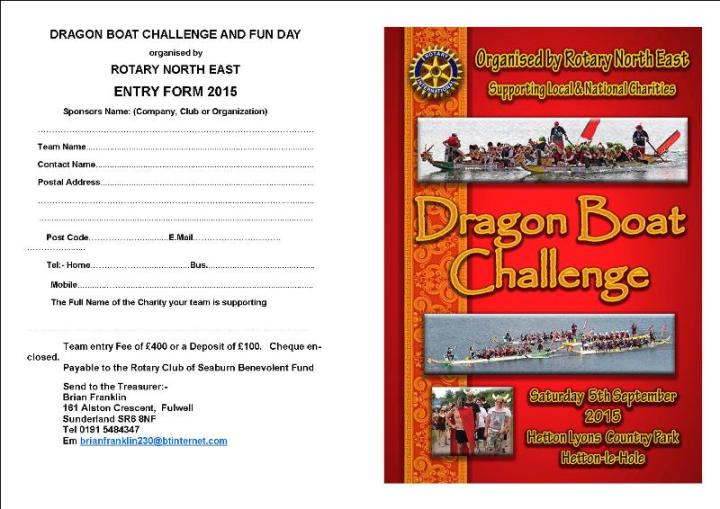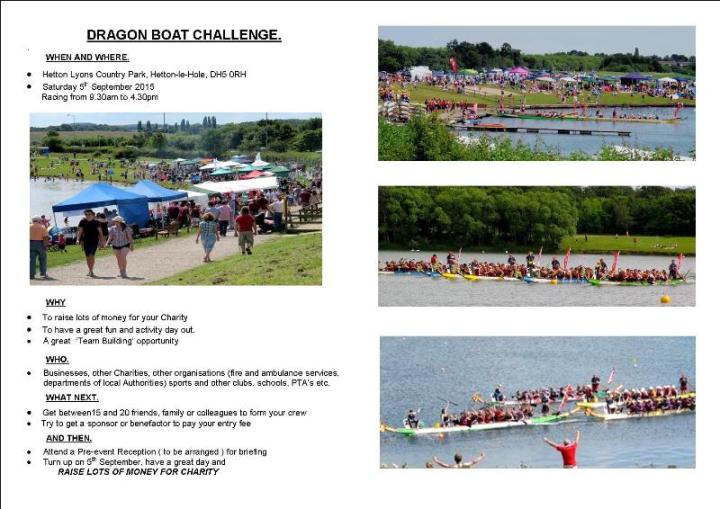 Contact Peter Calvert about this page: