A Walk to End Polio
David did it again!
David did it again!
Yes - David did it again. Goodness knows how many times he navigated the running track at Maiden Castle, even though it was just (!) six hours rather than the 12 hours of last year.
Well done, David!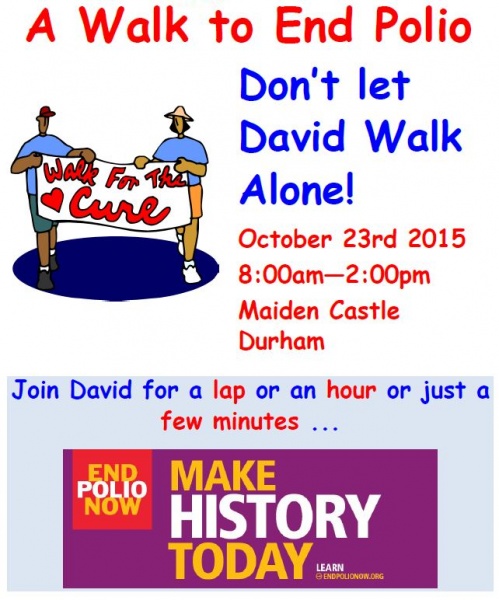 The Graham Sports Centre at Maiden Castle is part of Durham University (Team Durham) and we are very grateful to the University for providing access to these great facilities.
Postscript:
With the addition of Gift Aid and the 2 for 1 funding from the Gates Foundation, David will have raised almost £2000 from this event. Again - well done David!

To learn more about the End Polio Now campaign, click on the image below to download a four page pamphlet.