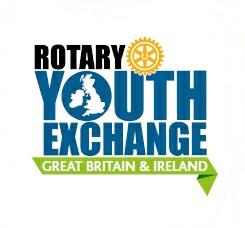 Many Opportnities for Young people.
Listed below is the first of a series of Rotary Camps and tours that we get offered. The camps are mainly summer camps but it is important that the students apply as soon as possible as there are only two students allowed from each country for each camp.
Rotary International District 5340 MusiCamp, 16 July - 7 August 2016
The Rotary Exchange Programme is the oldest Rotary project which started in 1929 and last year over 8,000 students worldwide took part. The camps are the easiest part of the exchange programme to get involved with because it is one way.
It costs your RC nothing financially and as a result of sending a student on a camp you get a free speaker when they return to tell you what they experienced; and potential new member if you invite their parents along;

What you have to do when you receive details of a camp?
Copy the information to your club members (they may know someone who would benefit from a camp. It also lets them know what rotary is doing.).
Let local community groups know what is available ie scouts, guides, youth clubs etc.
If you have a potential student who wants to go on a camp what should you do?
Arrange to interview them at their home with parents present (don't forget the membership potential).
Get them to register their interest at
www.youthribi.org
(this will get them in the system).
Contact Ray Richardson and he will talk you through the process.
Frequently asked questions by rotarians:
How much does it cost the club? - answer is NOTHING.
Do we have to host students? - answer is NO
Do we have to have a police check? - answer is NO
Where do I find students? - rotarian's relations can take part; scouts; guides; ATC; Youth Clubs; schools
What is rotary youth exchange - Go to
www.youthribi.org
and find out what the camps involve and what the students say.
What does it cost the student:
Airfare
Insurance
Pocket Money
Any camp fee (most of the camps are free)
Remember this is the first camp of approx 100 that we will be offered this year and is one of the jewels in the exchange programme and there are hundreds of talented young people in your area that would benefit from the chance to go, but as you can see the selection procedure is very hard.
If you need information or help regarding the camps please do not hesitate to contact me,
Ray Richardson
(D1145 Youth Exchange Officer)