We joined President Pauline for an evening of fellowship and entertainment.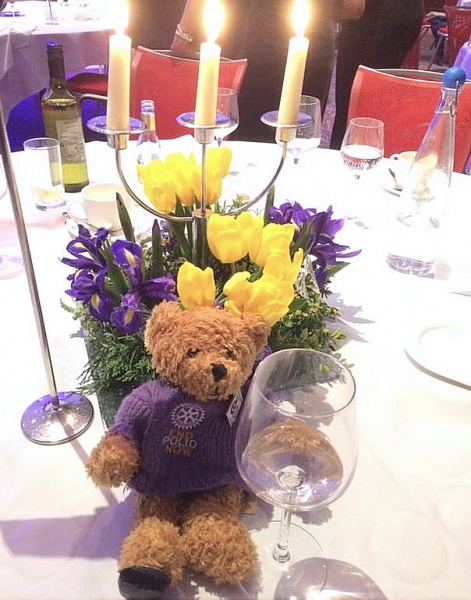 Perhaps inevitably, since he travels everywhere with DG Peter, Polio Bear was with us.
Does it look as if he's drunk too much?

President Pauline took the opportunity to present a significant donation to Dr Ram Senasi for the Laos Project - see the report of this project HERE.