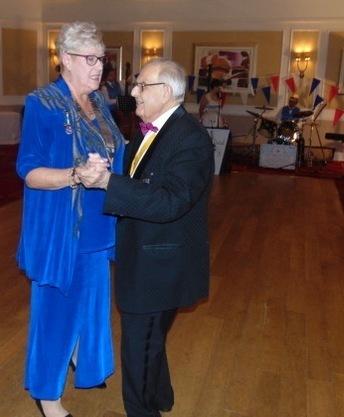 President Tony Wortman has booked the Grand Hotel, Seaburn for his President's Night. Dancing to Ian Lawrence Band, with vocalist. Dress formal. Tickets £30.00 each.
The menu is:
Pressed chicken terrine, tomato chutney and dressed leaves
Braised Shoulder of beef, horseradish mashed potato, glazed carrots
Eton Mess
Coffee and Mints.
For those with special dietary requirements, there are the following alternatives, but these must be ordered in advance, please:
Mozzarella & tomato tart with basil
Vegetable Lasagne
Cheese and Biscuits
Contact Tony Wortman about this page: