Christmas Party for Age Concern, Merstham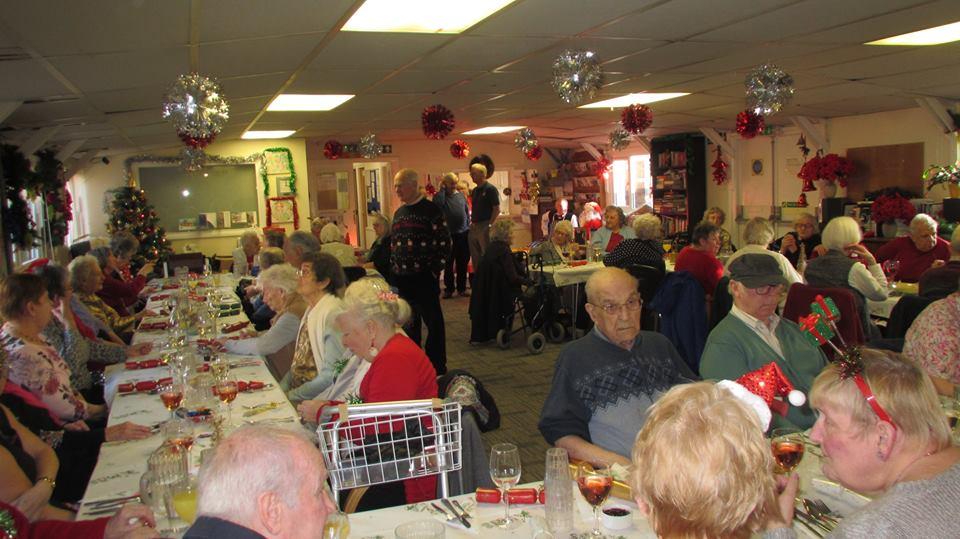 Last year we cooked for guests, volunteers and staff at their Christmas Party so that everyone could have a good time. We enjoyed it so much we asked if we could do it again!
This is a repeat of last year's event when we cooked Christmas Dinner with ALL the trimmings for almost 100 people. It was a huge learning curve to cook for this number but we followed instructions and everything fell into place.
Santa came to give greetings.
Students from Reigate VI Form College had collected personalised gifts and several students came to distribute the gifts.
Live music was performed.
Guests either made their own way to the Age Concern Centre, were bought in by relatives, or bussed in from some distance - but everyone had a great time.