The District final of the 2019 Young Musician Competition
The District final of the 2019 Young Musician Competition was held at Islwyn High School on March 9th. The afternoon audience were treated to performances by eight outstanding vocal competitors. During the evening a very appreciative audience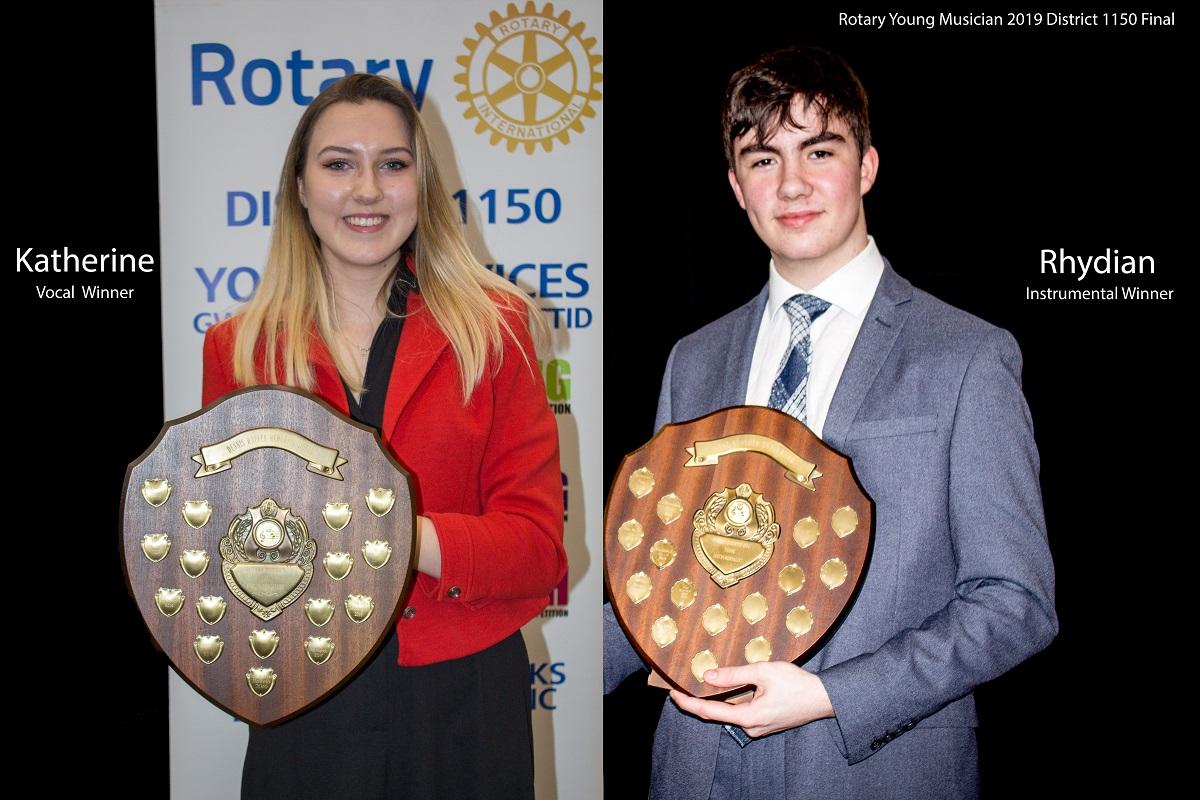 The afternoon audience were treated to performances by eight outstanding vocal competitors. The standard achieved by the competitors, ranging in age from fourteen to eighteen, was nothing short of excellent. It was a very enjoyable experience listening to a mix of classical and contemporary music being performed with such confidence and maturity.
The three adjudicators, Cheryl Robson and James Davies and Alyson Jones had a very difficult task and took some time to come to their decision. The feedback given to competitors by James Davies was very specific and gave many good pointers to enable competitors to improve their performance.
The winner was 17 year old Katherine Macaulay sponsored by the RC of Dinas Powys and the runner up was Lauren Williams sponsored by the RC Swansea Valley.
During the evening a small but very appreciative audience was treated to an outstanding competition by the eight instrumental finalists. The standard of performance was very high with each competitor showing a level of technical skill and competence playing a range of difficult and challenging pieces. For the first time in this competition we had no string players in the final. This year we were entertained by two trombonists, three pianists, a flautist, a cornet player and a tuba player. These certainly gave our three adjudicators, Dr Daniel Bickerton, James Davies and Christopher Davis a difficult task when it came to deciding the winner.
The winner was 15 year old trombonist Rhydian Tiddy sponsored by RC of Llandeilo who certainly captured the audience with the brilliance of his accurate and entertaining performance.
Runner up was 15 year old flautist Samuel Finch sponsored by the RC of Porthcawl
The organisers would like to thank the Head Teacher of Islwyn High School for their support in organising this competition.
The two winners will now proceed to the Regional Final being held on Sunday 31st March at Dean Court School, Shelburne Road, Cheltenham GL51 6HE starting at 2pm.
Ray Bevan

Event Photographs can be Found here