Local clubs' future events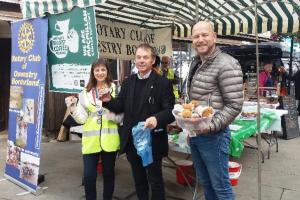 Oswestry Borderland - Fri, Sep 29th 2023 at 10:00 am - 1:00 pm Macmillan Coffee Morning
Coffee and muffins in Bailey Street, collecting for Macmillan nurses.
Oswestry Borderland - Wed, Nov 8th 2023 at 7:45 pm - 9:45 pm RYLA Speaker Meeting
RYLA Meeting. Borderland Rotary welcomes Friends and Guests to the Club. ( Please book a place before 4.00 pm Tuesday.)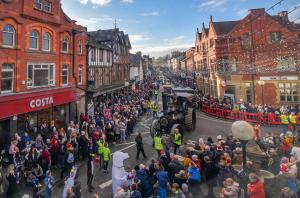 Oswestry Borderland - Sat, Dec 2nd 2023 at 11:00 am - 12:30 pm Oswestry Christmas Parade 2023
The very popular Carnival Pageant celebrating the start of the Christmas season.