Local clubs' future events
Brampton & Longtown - Sun, Apr 2nd 2023 at 10:00 am - 4:00 pm Metal Detecting Rally
Fundraising event being held near Carlisle. 2023 event.

Penrith - Wed, Apr 5th 2023 at 6:30 pm - 11:59 pm Joint Charity Fundraiser - Lions & Rotary in Penrith
A two course dinner followed by an evening of varied musical entertainment with Singer Will Harris. There'll be dancing too, if it takes your fancy, to a range of musical gendres.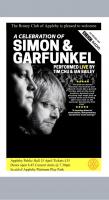 Appleby - Sat, Apr 15th 2023 at 7:30 pm - 11:00 pm Simon & Garfunkel Concert
A celebration of Simon & Garfunkel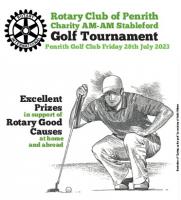 Penrith - Fri, Jul 28th 2023 at 9:00 am - 4:00 pm Charity Golf Day 2023
The tournament is an AM/AM stableford competition for teams of four with the two best scores counting on each hole. Handicap allowance will be 100% of full handicap up to a maximum of 24 strokes for men and 36 for ladies.