Local clubs' future events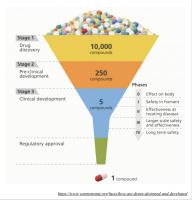 West of Scotland - Tue, Aug 3rd 2021 at 8:00 pm - 9:00 pm An Introduction to Clinical Trials with Dr. Donal Gorman
Have you ever wondered how new medicines are discovered? Have you ever heard of "Phase 2 clinical trials" and wondered what that referred to? Come along and hear Dr. Gorman who will be speaking to us on Tuesday, 3rd August
West of Scotland - Sun, Aug 15th 2021 at 8:00 pm - 9:00 pm Crafting Part 2 and an insight into American Rotary Clubs
Ray will be giving us Part 2 of Crafting on Summer and Autumn Nights while Hal will be giving us an insight into how American Rotary Clubs think and act.
West of Scotland - Tue, Sep 7th 2021 at 8:00 pm - 9:00 pm Dr. Hayleigh Barclay, Author of 'Girl of the Ashes, and Disability Rights Campaigner
Dr. Hayleigh Barclay is a Disability Rights Campaigner and author of the book 'Girl of the Ashes'. She will be talking to us on Tuesday 7th September at 8pm.
West of Scotland - Tue, Nov 2nd 2021 at 8:00 pm - 9:00 pm Crafting Part 3 with Laura, Sandra (Ray's wife) and Doris
Talented ladies showing us the secrets behind making Glass Boxes, a Christmas Wreath and Decorations. They will be talking to us on Tuesday, 2nd November