Local clubs' future events
Basildon - Thu 4th March 2021 at 19.00 - 20.30 EVERY CHILD ONLINE - JOIN OUR ZOOM MEETING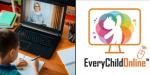 THE ROTARY CLUB OF BASILDON ARE ASKING IF YOU CAN DONATE AN OLD LAPTOP OR PC?
ZOOM MEETING THURSDAY 4TH MARCH - ALL WELCOME!
Wickford - Thu 4th March 2021 at 20.00 - 22.00 Speaker - The Bees Abroad Story - making Beekeepers for Life.
We are delighted that Master Beekeeper Richard Ridler will be talking to us about the charity Bees Abroad.
Basildon - Thu 11th March 2021 at 19.00 - 20.30 Origami Zoom Night - Thursday 11th March
Everything you wanted to know about Origami - But were afraid to ask!