Local clubs' future events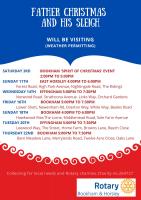 Bookham & Horsley - Sat, Dec 3rd 2022 at 2:00 pm - 5:00 pm Santa & his Sleigh - Bookham Spirit of Christmas
Santa & his Sleigh will be visiting the Bookham Spirit of Christmas event in Bookham High Street on Saturday 3rd December.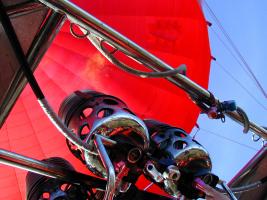 Epsom - Sun, Dec 25th 2022 at 9:00 am - Sun, Jan 1st 2023 - 11:00 am Buy Tickets for Father Christmas' Balloon Race
Need an exciting novel present for the grandchildren or children? Buy them a virtual balloon in our race which starts on Christmas Day 2022. Tickets available now for setting up by them before Christmas Day. Then you can both watch the race!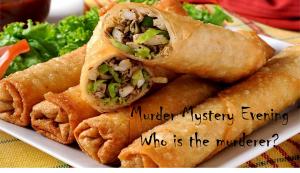 Epsom - Sat, Jan 28th 2023 at 7:00 pm - 9:00 pm Murder Mystery Evening with The Epsom Club
An evening of suspense at Ewell Hall with a chinese flavour for the Chinese new Year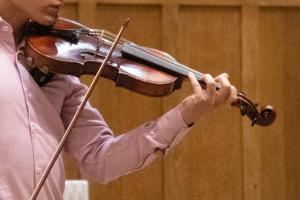 Epsom - Thu, Feb 2nd 2023 at 7:00 pm - 10:00 pm Yehudi Menuhin School Violinist visits Epsom Rotary
Dinner at Cuddingtoon Golf Club followed by a recital from a pupil of the Yehudi Menuhin School
Epsom - Tue, Jun 6th 2023 at 7:30 pm - 10:30 pm Epsom and Ewell Showcase
Held at Epsom Playhouse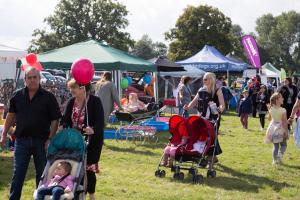 Epsom - Sat, Sep 9th 2023 at 11:30 am - 5:30 pm Epsom and Ewell Community Fayre
Epsom Rotary and Ewell Rotary are running a Community Fayre on behalf of Epsom and Ewell Borough Council, assisted by Scouts and Guides. See more details below