Local clubs' future events
Redhill, Reigate and District - Wed, Aug 24th 2022 at 2:00 pm - 5:00 pm Joint Event for Ukraine Independence Day
District Area 7 (all 6 Clubs and 2 Local Authority Councils) organising an event to mark the Day. Held at Reigate Park Church, Ukranian dishes to be cooked (by guests themselves) for 150 fellow guests, children and hosts. Amusements for the young.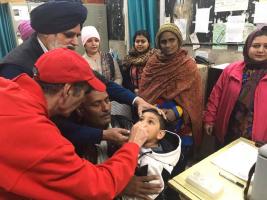 Titsey & District - Wed, Sep 28th 2022 at 8:00 pm - 10:00 pm End Polio Now - but when?
Rotary magazine editor, Dave King, discusses what's happening with Rotary's End Polio Now campaign post-pandemic (on Zoom).