Future meetings and events around the district
Seaburn - Thu 24th October 2019 at 09.00 - 17.00 World Polio Day exhibition

Clubs in the area are having a display in The Bridges to mark the day.
Washington - Fri 25th October 2019 at 19.30 - 23.55 Bop at the Biddick
Enjoy a night of live entertainment at the North Biddick Club whilst supporting two worthy causes
South Tyneside - Sat 2nd November 2019 at 19.30 - 22.30 Geordie Night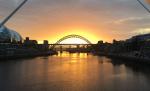 Dinner at the Customs House South Shields where Ray Spencer is to entertain in true Geordie style !
Not to be missed.
Tickets £20 per head to include dinner
7 for 7.30
Book Early to avoid disappointment .
Houghton-le-Spring - Fri 8th November 2019 at 19.30 - 19.30 Club Dinner - Chilton Hotel 7.30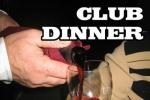 Guest Speaker, Peter Barron, Ex Editor, Northern Echo
Seaburn - Sat 16th November 2019 at 19.00 - 23.30 PRESIDENT'S NIGHT DINNER DANCE
A good night out is to be had on 16th Nov 2019 at the Grand Hotel, Seaburn. 7.00pm for 7.30pm. Dress formal. Reception drinks then a three course dinner and coffee. Tickets still £30.00 from members or via website.
Cats Night Out will play for dancing
Seaburn - Mon 2nd March 2020 at 19.00 - 22.30 Club Dinner

Another enjoyable night promised at Sea Hotel, South Shields. Three course meal with choices on the night. Tickets £25.00 each.
Speaker to be confirmed. All welcome.