Future meetings and events around the district
Tue 25th July 2017 at 07.30 - 15.00 Charity Golf Day

Charity Gold day at Cricket St. Thomas Golf Club in aid of Somerset Sight.
Sun 27th August 2017 at 09.30 - 16.00 2017 Dinnington Ride Cross Country Equestrian event.
The 2017 Dinnington Ride will be held on Sunday 27th August, starting between 9.30 and 11.30, from a field near Dinnington Docks.
Thu 7th September 2017 at 09.00 - 17.00 Charity Golf Day & District 1200 Competition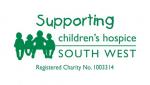 The Annual Charity Golf Day at Wheathill Golf Club supporting Childrens Hospice South West and other Rotary charities
Sun 5th November 2017 at 12.30 - 16.30 President's Charter Lunch
Annual Lunch celebrating the chartering of Chard Rotary Club in 1945.
Sat 18th November 2017 at 19.00 - 19.00 Disabled Viewing Area at Glastonbury Carnival
We provide a reserved seating area with chairs for disabled spectators.
Sat 2nd June 2018 at 18.00 - 22.00 Open Air Concert with Kingsbury Episcopi Brass Band
An evening of music at Chapel Thatch, Holditch featuring the Kingsbury Episcopi Brass Band. Bring your own supper and drinks.
Wed 13th June 2018 at 13.30 - 16.30 QuadKids Primary School Athletics Event
An annual athletics competition involving children from around 13 local Primary Schools.