Future meetings and events around the district
Thame and District - Sat 13th April 2019 at 10.00 - 14.00 Know your blood pressure

In a bid to conquer stroke, Thame area residents are invited to attend the free blood pressure testing event organised by the Stroke Association and Rotary Clubs of Thame and Haddenham at the Co-Op in Thame on Saturday 13 April - 10:00-14:00.
High Wycombe - Fri 10th May 2019 at 19.30 - 23.00 Flying Chance Charity Auction Night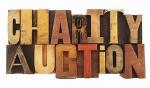 Keynote Speaker - TONY ADAMS
Bring items for valuation (£10) by SIMON BROWN.
Tonight we are in the Caledonian Suite, Adams Park.
Tickets £25, Table of 8 - £175, 10 - £225
Thame and District - Sat 11th May 2019 at 09.00 - 13.00 Donate your unwanted tools
The Rotary Club of Thame & District is asking the local public to check their sheds and lofts and bring their old tools in the main car park of Thame near the Market House. Garden tools will NOT be accepted.
Haddenham and District - Wed 12th June 2019 at 08.30 - 16.30 12 JUNE: Rotary Kids Out
Fun day out for children at Booker Park School
Thame and District - Wed 19th June 2019 at 19.00 - 21.00 2018-2019 Thame Rotary Charity Donations
Rotary Club of Thame & District will thank the local community in Thame and neighbouring villages for their support towards clubs fundraising events.
Haddenham and District - Sat 3rd August 2019 at 19.00 - 22.30 3 AUGUST: Charity Barn Dance and Hog Roast
Jubilation Dance Band, Bar and Raffle. Adults £15, Under 14's £6. Monks Risborough Football Field, Peters Lane