Future meetings and events around the district
Southampton Clausentum - Mon 16th December 2019 at 17.30 - Mon 23rd December 2019 - 21.30 Christmas Collections with Hedge End Rotary
Come and support our annual seasonal collections in support of local causes. Joint Event with our friends at Hedge End Rotary.
Southampton Clausentum - Wed 18th December 2019 at 18.45 - Sat 21st December 2019 - 21.45 Clausentum's Christmas Party 2019
Come and let your hair down at our light hearted seasonal celebration.
DRESS: Smart Casual - N.B. WITH PARTNERS
Southampton Magna - Thu 27th February 2020 at 18.00 - 22.00 Haskins Quiz and Dinner Evening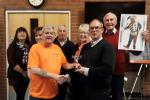 An evening of shopping, dinner and a Magna Mega Quiz
Southampton Magna - Fri 24th April 2020 at 09.10 - 22.00 Magna Charity Golf Event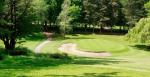 ​Having previously run the Pro-Am for a number of years we have decided to re-introduce a Golf Tournament to raise funds for our nominated charities.