Future meetings and events around the district
Southampton Clausentum - Sat 14th March 2020 at 10.00 - 13.00 Tea to End Polio

Join us for a cup of coffee (or Tea) and a slice of cake to help Rotary win its long fight to eradicate polio from the world - We Are This close!
Southampton Magna - Fri 24th April 2020 at 09.10 - 22.00 Magna Charity Golf Event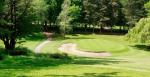 ​Having previously run the Pro-Am for a number of years we have decided to re-introduce a Golf Tournament to raise funds for our nominated charities.
Southampton Clausentum - Wed 6th May 2020 at 06.30 - 08.30 Group 6 Meeting
Join other local Rotary clubs, share ideas and find new inspiration for how we manage our clubs as we prepare for the New Rotary Year
Southampton Clausentum - Wed 24th June 2020 at 18.30 - 22.00 Southampton Clausentum Rotary Handover Dinner
Join President Mike as he hands over the reins of the club to Incoming President Paul who will lead us through the New Rotary Year.