Future meetings and events around the district
Southampton Clausentum - Wed 30th October 2019 at 10.00 - 16.00 Shoebox Checking and Packing
All hands on deck for checking and packing Clausentum's consignment of Christmas Shoeboxes ready for shipment to needy children in poorer Eastern European countries. N.B. We may continue on the following day (31st October) at the same times if necessary.
Southampton Clausentum - Wed 27th November 2019 at 17.00 - 22.00 Itchen Charity Quiz 2019
Come and help and/or take part at this much loved annual test of various local organisations' general knowledge,
Southampton Clausentum - Mon 16th December 2019 at 17.30 - Mon 23rd December 2019 - 21.30 Christmas Collections with Hedge End Rotary
Come and support our annual seasonal collections in support of local causes. Joint Event with our friends at Hedge End Rotary.
Southampton Clausentum - Wed 18th December 2019 at 18.45 - Sat 21st December 2019 - 21.45 Clausentum's Christmas Party 2019
Come and let your hair down at our light hearted seasonal celebration.
DRESS: Smart Casual - N.B. WITH PARTNERS
Southampton Magna - Thu 27th February 2020 at 18.00 - 22.00 Haskins Quiz and Dinner Evening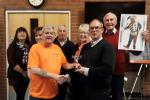 An evening of shopping, dinner and a Magna Mega Quiz
Southampton Magna - Fri 24th April 2020 at 09.10 - 22.00 Magna Charity Golf Event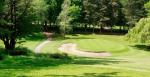 ​Having previously run the Pro-Am for a number of years we have decided to re-introduce a Golf Tournament to raise funds for our nominated charities.