Future meetings and events around the district
Ashtead - Fri 14th February 2020 at 15.00 - 18.00 Senior Citizens Film Show.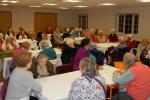 Film show and afternoon tea for senior citizens living in Ashtead held at Ashtead Peace Memorial Hall. This is particularly aimed at individuals who are housebound. Transport to the venue in Ashtead can be provided by Ashtead Rotary Club. Exact times TBC.
Epsom - Sat 15th February 2020 at 19.00 - 23.00 Rotary President's Ball

A fund-raising event with music food and dance
Ashtead - Sat 13th June 2020 at 12.00 - 17.00 Ashtead Rotary Village Day 2020
The highlight of Ashtead's summer calendar, with over 8,000 visitors annually. Come and join in the fun with activities for the whole family!