Local clubs' future events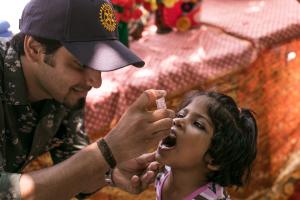 Epsom - Sat, Oct 23rd 2021 at 9:00 am - 5:00 pm World Polio Day - October 23rd in the High Street
We celebrate World Polio Day and Rotary's formative and continuing work to eliminate polio from the world. Epsom Market Place.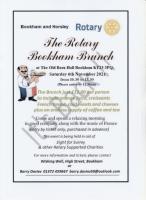 Bookham & Horsley - Sat, Nov 6th 2021 at 10:30 am - 12:30 pm Rotary Bookham Brunch
The Brunch is just £12 per person to include orange juice, croissants, French bread, cold meats and cheeses plus an endless supply of coffee and tea
Leatherhead - Wed, Nov 10th 2021 at 7:30 pm - 9:30 pm Big Band Concert!
British Philharmonic Big Band in concert at the Leatherhead Theatre on November 10, 2021. Get your tickets now!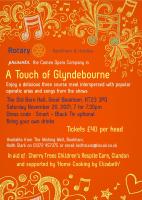 Bookham & Horsley - Sat, Nov 20th 2021 at 7:30 pm - 10:30 pm A Touch of Glyndebourne
Enjoy a delicious three course meal interspersed with popular operatic arias and songs from the shows performed by the Cameo Opera Company.