Future district events
Sun, Jul 3rd 2022 at 2:00 pm - Sat, Jul 9th 2022 - 10:00 am Senior RYLA (members only)
An intensive program of outdoor activities and tasks aimed at promoting confident and positive leadership along with team building skills. With a series of projects and talks from notable, well respected and inspiring people from around the country.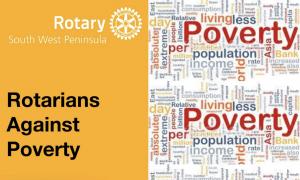 Sat, Mar 4th 2023 at 9:00 am - Sun, Mar 5th 2023 - 1:00 pm District Conference - Rotarians Against Poverty
Sharing ideas about reducing and alleviating poverty.