Future meetings and events around the district
Tue 7th April 2020 at 18.30 - 21.00 District Council POSTPONED

This is postponed to a future date and may be held on-line.
Mon 20th April 2020 at 09.00 - 17.00 Compliance Seminar DECISION PENDING

This is for District Compliance Officers, and will be held at Alcester
Sat 25th April 2020 at 10.00 - 17.00 District Assembly POSTPONED

This is postponed and will either take place early in the new Rotary Year or through a series of on-line events in the run up to July 1st
Fri 1st May 2020 at 09.00 - Sun 3rd May 2020 - 18.00 Volunteer Expo POSTPONED TO 7-9 MAY 2021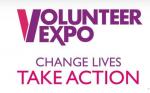 Volunteer Expo is the national event to connect volunteers, organisations and the charity sector to harness the power of volunteering. It is hosted by RIBI and will be held at the NEC, Birmingham
Sat 6th June 2020 at 09.00 - Wed 10th June 2020 - 17.00 Rotary International Convention
To be held at the Hawaii Convention Centre.
Sat 20th June 2020 at 09.00 - Fri 26th June 2020 - 17.00 43rd Rotary Youth World Affairs Seminar

To be held in Carroll University, Waukesha, Wisconsin USA. Candidates Wanted
Sun 28th June 2020 at 12.30 - 15.00 District Governor Handover DECISION PENDING
This is for District Officers and Clubs. It will be held at The Wiltshire Hotel, Royal Wootton Bassett SN4 7PB
Thu 2nd July 2020 at 18.30 - 21.00 District Executive DECISION PENDING
This is for District Officers and Chairs. It will be held at Jurys Inn Hotel, Gloucester Road, Cheltenham GL51 0TS
Thu 9th July 2020 at 18.30 - 21.00 District Council DECISION PENDING
This is for all Clubs. It will be held at Jurys Inn Hotel, Gloucester Road, Cheltenham GL51 0TS
Sat 20th March 2021 at 09.00 - Mon 22nd March 2021 - 17.00 District Conference
This is for all Clubs and will be held in Torquay