Future district events

Thu, Jun 17th 2021 at 7:00 pm - 8:00 pm Grow Rotary Membership Workshop (on Zoom)
Membership is the responsibility of all club members and the membership team would like to share the best practices to enable us all to achieve Shekhar Mehta challenge of each one bringing one and growing Rotary in the Thames Valley.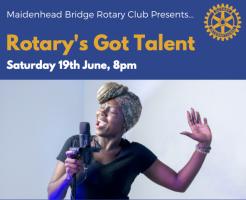 Sat, Jun 19th 2021 at 8:00 pm - 10:00 pm Rotary's Got Talent
Maidenhead Bridge - Rotary's Got Talent is a brand new livestream competition, that will bring Rotarians across the Thames Valley together to showcase their talents!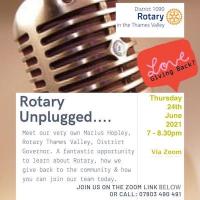 Thu, Jun 24th 2021 at 7:00 pm - 8:30 pm Rotary Unplugged
Meet our very own Marius Hopley, the District Governor of Rotary District 1090 in the Thames Valley.
This is a fantastic opportunity to learn about Rotary, how we give back to the community and how you can join our team today.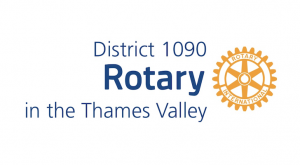 Fri, Jul 2nd 2021 at 7:00 pm - 8:00 pm District Handover
Handover provides DG Marius with the opportunity to review his year, thank his team and handover a thriving District 1090 to DGE Karen who will outline her plans for the coming Rotary year.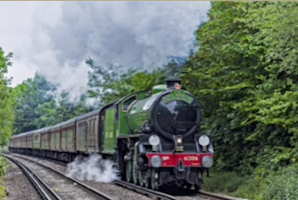 Tue, Aug 24th 2021 at 1:00 pm - 4:00 pm The Royal Windsor Steam Express
The Rotary Club of Windsor St. George invite you to enjoy a 3-course Pullman style Dining Experience