Future meetings and events
Tue 27th August 2019 at 18.30 - 20.30 No Meeting (Bank Holiday)

Scatter week to publicise Pinner Village Show and ask for helpers on the day.
Thu 29th August 2019 at 14.15 - 17.00 Evita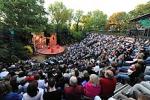 Club trip to Regents Park Open Air Theatre. Details from Tom.
Tue 3rd September 2019 at 18.30 - 20.30 Speaker Meeting: Jan Wright - Short Biography / Job Talk

Mon 9th September 2019 at 19.00 - 20.30 Council Meeting (location variable!)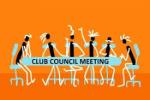 Tue 10th September 2019 at 18.30 - 20.30 Weekly Meeting - Pinner Village Show briefing

Sat 14th September 2019 at 11.30 - 17.00 Pinner Village Show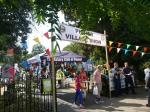 The 2019 Pinner Village Show will take place on Saturday September 14th in Pinner Memorial Park, Chapel Lane, Pinner HA5 1BA. It will be open to the public from 11:30am to 5.00pm and the Mayor, Cllr Nitin Parekh, will perform the opening ceremony.
Mon 16th September 2019 at 11.15 - 13.00 Learning the art of Lawn Bowls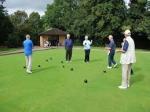 Tom has arranged for the Club to have use of the facilities of Pinner Bowling Club. No more than 12 guests may participate who must have flat sole shoes with no heel. Roger Hill will be on hand to supervise and coach us. Lunch.
Tue 17th September 2019 at 18.30 - 20.30 Club Meeting

Village Show review
Fri 20th September 2019 at 12.00 - Sun 22nd September 2019 - 14.00 Link Visit to Meerbusch
Annual get-together of the Rotary Clubs of Bruges West, Meerbusch and Pinner.
Tue 24th September 2019 at 18.30 - 20.30 Speaker Meeting: Vivien Alcorn - 25 years in TV and Film

Tue 1st October 2019 at 18.30 - 20.00 Weekly Meeting

Tue 8th October 2019 at 18.30 - 20.00 Speaker Meeting: Madeleine Bates - Kaloko Trust
Mon 14th October 2019 at 19.00 - 20.30 Council Meeting - location TBA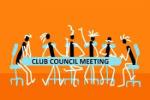 Tue 15th October 2019 at 18.30 - 20.00 Speaker Meeting: Adrian Denham - Scene of Crime Officer

with the Met Police
Tue 22nd October 2019 at 18.30 - 20.00 Weekly Meeting

Tue 29th October 2019 at 18.30 - 20.00 Speaker Meeting: Shirley Askew - 'Education in Football'

Shirley will talk about her post retirement experience of teaching in Arsenal's football academy