Completed meetings and events 2020-2021
Tue 19th January 2021 Rotary Club Meeting via Zoom
Club Meeting: Speaker for the Evening : Emma Cunis ( Dartmoors daughter ), she will give us a talk on the Myths and legends of Dartmoor ,
Tue 1st December 2020 Rotary Club meeting
Meeting via Zoom video conferencing .
Speaker for the evening Elin Graham: The Wave Project
for log in details contact the Secretary : Rick Smale
Thu 19th November 2020 Rotary Club Meeting
Rotary Club meeting this evening , our speaker is Richard Gercke Director and Trustee of Fisch UK speaking to us via Zoom from Iringa in Tanzania
Fri 18th September 2020 50th Anniversary Gala Dinner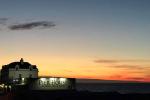 Celebrate the Club's 50th Anniversary with a Gala Dinner and Entertainment at the wonderful Pier House Restaurant, Westward Ho! and a magical Sunset
Tue 25th August 2020 Rotary Club meeting via Zoom Video conferencing
This week we have a "Mystery Speaker"
Sat 15th August 2020 Rotary Charity Golf Day

at Holsworthy Golf Club see poster for details
Tue 11th August 2020 Club Business meeting
Club Business meeting via Zoom Video Conferencing at 6.30pm usual log in details
Mon 10th August 2020 Club Council Meeting
Council meeting via Zoom Video Conferencing at 6.30pm
Tue 4th August 2020 Club Meeting
NO MEETING THIS WEEK
Mon 3rd August 2020 Club Committee meeting
Club Service committee meeting at 7.00pm Via Zoom video Conferencing
future
calendar
local events