Future meetings and events
Tue 25th February 2020 at 18.30 - 20.30 Club Meeting at The Golf Club
A Mystery Speaker
Tue 3rd March 2020 at 18.30 - 20.30 Club Meeting at The Golf Club
Business Meeting
Tue 10th March 2020 at 18.30 - 20.30 Club Meeting at The Golf Club
Speaker : Dr. Robin Buckland: Holidays for Children Trust.
Thu 12th March 2020 at 18.45 - 22.30 Sports Night
Torrington Rotary Club Sports Night aka. "The Langtree Olympics"
North Devon Clubs meet at the Langtree Community Hall to enjoy an evening of "friendly" competition and good fellowship playing traditional Pub Games followed by and excellent Buffet.
Tue 17th March 2020 at 18.30 - 20.30 Club Meeting at The Golf Club
Speaker to be arranged
Fri 18th September 2020 at 19.00 - 23.30 50th Anniversary Gala Dinner
Celebrate the Club's 50th Anniversary with a Gala Dinner and Entertainment
Fri 18th September 2020 at 19.00 - 23.30 50th Anniversary Gala Dinner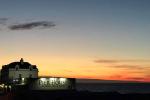 Celebrate the Club's 50th Anniversary with a Gala Dinner and Entertainment at the wonderful Pier House Restaurant, Westward Ho! and a magical Sunset