Completed meetings and events 2016-2017
Tue 27th June 2017 27th June - Changeover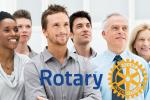 Tue 20th June 2017 20th June - Business Meeting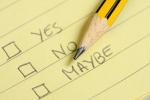 Mon 19th June 2017 Club Council
Tue 13th June 2017 Fellowship meeting
This meeting is now back on following negotiations with the hotel.
Tue 6th June 2017 6th June - Club Assembly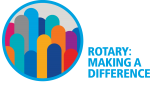 Tue 30th May 2017 30th May - Happy Birthday Barrow!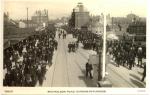 Tue 23rd May 2017 Business Meeting
Tue 16th May 2017 16th May - John Jefferson - My role in sport
John Jefferson's name has become synonymous with Barrow Island Amateur Rugby League Football Club but he goes above and beyond his club loyalty to promote the sport as a whole across the county and beyond.
Mon 15th May 2017 Club Council
Tue 9th May 2017 9th May The Lun Bawang Tribe

Tue 2nd May 2017 2nd May - The Salvation Army
Tue 25th April 2017 Business Meeting
Sat 22nd April 2017 Bllod
Jjj
Tue 18th April 2017 18th April - Guiding in Armenia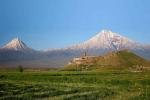 Tue 11th April 2017 11th April Annual General Meeting
Tue 4th April 2017 4th April - Cumbria Community Foundation
Tue 28th March 2017 Business Meeting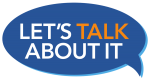 Tue 21st March 2017 21st March - Heidi Bowron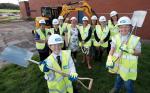 Building of a new Maternity Unit recently started at Furness General Hospital, and Heidi will tell members about the launch of an appeal and charity office.
Mon 20th March 2017 Club Council
Tue 14th March 2017 14th March - The Brathay 10 in 10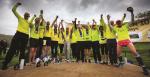 Tue 7th March 2017 7th March - Stories behind the stones

Tue 28th February 2017 Business Meeting
Tue 21st February 2017 Hawcoat Park Sports Club

Mon 20th February 2017 Club Council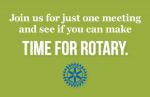 Tue 14th February 2017 Mary's Meals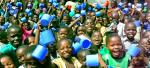 Tue 7th February 2017 Citizens Advice

The Chief Executive of the Barrow office tells us about the services offered at their Abbey Road headquarters.
Tue 31st January 2017 Gill Jepson - Furness Abbey

Tue 24th January 2017 Business Meeting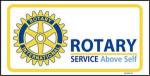 Tue 17th January 2017 Don't be fooled!
Former policeman Steve advises caution when taking phone calls from people you don't know.
Mon 16th January 2017 Club Council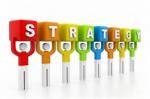 An update on club matters
Tue 10th January 2017 Edith Walker - Help for Heroes

Tue 3rd January 2017 The History of Furness College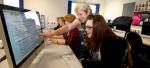 Mark Nicholson, Deputy Principal for Curriculum and Quality at Furness College, tells us all about it.
Tue 27th December 2016 No meeting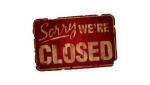 Tue 20th December 2016 Christmas Lunch

Change of date for Christmas Lunch
read more...
Tue 13th December 2016 The Falklands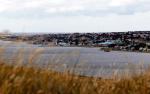 Peter Hall is our speaker.
Tue 6th December 2016 Special General Meeting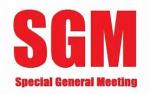 Tue 29th November 2016 Sue Benson

District Commissioner for the Girl Guides
Tue 22nd November 2016 John Walker - Blood Bikes

Mon 21st November 2016 Club Council

Tue 15th November 2016 RespectAbility project

Terry McSorley tells us more about this initiative for the over 50's.
Thu 10th November 2016 President Alf named a Paul Harris Fellow.

Club president Alf Hadley - the first person to hold that role for a second time in the 84 year history of the Rotary Club of Barrow in Furness ""has been given Rotary"™s highest honour.
read more...
Tue 8th November 2016 RYLA - what's it all about?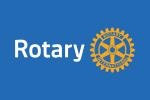 Ed Elvish and Helen Ghuman enlighten us all about the Rotary Youth Leadership Award
Tue 1st November 2016 Graeme Johnson - Lakeland Horticultural Society

The Lakeland Horticultural Society is a registered charity and every aspect of its work is done by volunteers. This ranges from gardening to the wardening services, guides on garden walks, publications, organisation of lectures, and garden tours.
Tue 25th October 2016 Business Meeting

Tue 18th October 2016 Derek Lyon - Greenland.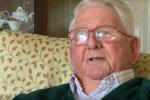 Mon 17th October 2016 Club Council

Tue 11th October 2016 Keith King - Walney Scout Leader.

Hear about the activities of the Walney Three Churches Beavers, Cubs and Scouts, and the renovation work on the scout hall which is being supported by Barrow's three Rotary clubs.
Tue 4th October 2016 Derek Hadley - click on photo for details.

Derek Hadley signed for Barrow on the same day as Eddie Szymala, and made his début for Barrow against New Hunslet at Craven Park, Barrow-in-Furness on Friday 7 September 1973.
read more...
Tue 27th September 2016 Business Meeting
Tue 20th September 2016 Keith Johnson Assistant Director - Community Services Barrow Borough Council.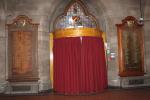 Keith told us about the memorial boards in honour of the former Barrow Grammar School pupils who made the ultimate sacrifice.
read more...
Mon 19th September 2016 Club Council

Sat 17th September 2016 The Big Idea- click picture for details

A chance to find out about local groups in an event organised by Barrow's 3 Rotary clubs.
read more...
Tue 13th September 2016 Community & Vocational Award

A local volunteer is recognised for her effort.
read more...
Tue 6th September 2016 Bob Qazi - St. Mary's Hospice

Tue 30th August 2016 Phillip Caine - Picnic in Iraq

Local author tells us about his first book
read more...
Tue 23rd August 2016 Matthew Dodd - The Barrow Blitz

Matthew will be showing his much acclaimed film.
read more...
Tue 16th August 2016 Rev. Martin Williams - Well Dressing. Click picture for more.

Giving thanks for water
read more...
Tue 9th August 2016 Paul Shaw - Sailing Opportunities for Project John

Sat 6th August 2016 Visit to Barrow Football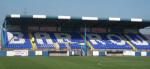 A group of us shall be partaking of the corporate hospitality for Barrow's first game of the season against Aldershot Town.
Tue 2nd August 2016 Homelessness in Barrow

St. Mark's Community Pastor Gill Grisedale
Tue 26th July 2016 Business Meeting

Tue 19th July 2016 Juliet West - Rotaract in The Philipines

One or two things going on at club today. Our speaker was Juliet West who spoke to us about her experience of Rotaract in The Philippines where she used to live.
read more...
Mon 18th July 2016 Club Council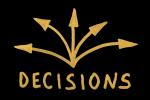 Wed 13th July 2016 Visit to Foxfield

Another successful journey to the Prince of Wales
Tue 12th July 2016 District Governor Malcolm Baldwin - click picture for more!

Rotary needs to boost membership!
read more...
Sun 10th July 2016 Annual Duck Race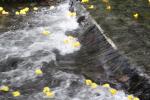 Another successful day at Coniston raising money for charity in our annual duck race.
Tue 5th July 2016 Neil Honeyman - Saucy Seaside Postcards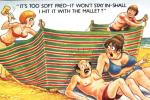 Sat 2nd July 2016 Annual Golf Day

A great day at Barrow Golf Club where over £1500 was raised for charitable causes by 148 golfers who took part in our Annual Golf Day. Thanks to anyone who helped in any way.
future
calendar
local events