Barrow-in-Furness lies at the southern tip of Cumbria, north of Morecambe Bay and set against the spectacular backdrop of the English Lake District Mountains.
Surrounded by beautiful beaches and inspiring scenery, the Furness area also has a strong manufacturing economy incorporating marine and nuclear engineering, electronics, offshore engineering and power generation.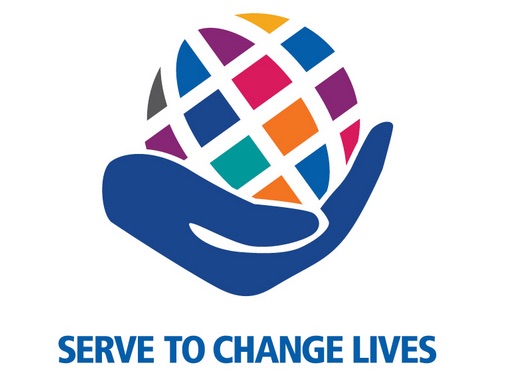 Think Rotary might be for you?
Here at Rotary Club of Barrow in Furness we encourage people of all ages, male and female to come along and see what its all about. We also look to offer opportunities to anyone interested in delivering Rotary's principles of 'Service above Self' to be able to do so through an approach that is flexible and manageable.
Although our club meets every week on a Tuesday lunchtime, we realise this does not suit everyone. Rotary has changed its attitude to attendance, making it far more flexible and attractive to modern lifestyles. Being a member doesn't mean you have to attend every week!!
We also have a Friends of Rotary group where people who may not be able to make the meetings can still be part of Rotary by assisting with the events that we organise to benefit people locally and further afield.
What we can say is that if you get involved we think you'll enjoy yourself, not just doing the 'charity type things', but also having a good time at our social events and perhaps make somenew friends along the way. Take a look at the speakers we have lined up and if you fancy coming along to listen to one just let us know.
Rotary does some fabulous work throughout the world with over 1.2 million helpers. So....
If you'd like to do your bit locally, we'd love to see you -
Theres no pressure! Just come along & if its not for you... then no worries.
We are a group of friends who meet each Tuesday lunchtime at Fairfield, Fairfield Lane in Barrow.
Some weeks we have a guest speaker who might be representing a local charity or presenting information about something of interest.
We have also been known to convene in local hostelries, have the odd game of pitch & putt, or go to watch Barrow AFC!
The reason the club exists is to give service where it's needed, be it at home or abroad, and as you may gather we do have a bit of fun whilst doing it!
If you're interested in finding out more just let us have a few details about yourself and we'll be in touch.

President Dave Parsons