Completed meetings and events 2017-2018
Tue 26th June 2018 Changeover
Tue 19th June 2018 Club Assembly
Tue 12th June 2018 Fellowship
Tue 5th June 2018 Dave Coverdale - job talk

Our newest member tells us a bit about himself
Tue 29th May 2018 Business meeting
Tue 22nd May 2018 Fellowship
Tue 15th May 2018 Barrow Raiders Coach

Barrow RL coach Paul Crarey gave an interesting and informative talk to members of the Barrow Rotary Club. He is pictured with club
president Mike Lovell and former Whitehaven scrum half Alf Hadley who gave the vote of thanks
read more...
Tue 15th May 2018 Paul Crarey - Barrow Raiders Coach

Paul tells us about the job of a rugby league coach
Sun 13th May 2018 Annual Duck Race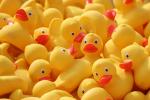 Gleaston Tarn is the venue, and there will be a car boot sale on the green as well between 10.00am and 3.30pm
Tue 1st May 2018 North West Air Ambulance

Regional Fundraising Rep Sarah Thompson updates us on this important service.
Tue 24th April 2018 Business meeting
Tue 17th April 2018 Graham Whalan - The history and development of amateur musical theatre in Barrow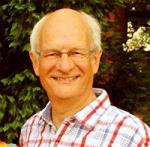 Tue 10th April 2018 Annual General Meeting
Tue 3rd April 2018 Healthy Libraries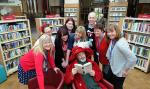 Maria Bellis is a Community Support Officer at Barrow Library, and will explain about the new Healthy Libraries initiative.
Tue 27th March 2018 Business meeting
Tue 20th March 2018 Selwyn Wright - Age UK

Age UK is a registered charity which combines the operations of the previously separate charities Age Concern and Help the Aged to form the UK's largest charity for older people.
Fri 16th March 2018 Rotary Technology Tournament
A test for local school pupils who have an interest in technology
read more...
Thu 15th March 2018 District Table Tennis Competition

Back with a win
read more...
Tue 13th March 2018 Fellowship
Fri 9th March 2018 Donation to Foodbank
The three Barrow clubs of Barrow-in-Furness, Furness, and Furness Peninsula met up at the South Cumbria Foodbank.
read more...
Fri 9th March 2018 Visit to Barrow Foodbank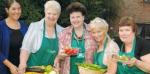 Last week Rotarians and Rotakids from Grange-over-Sands took much needed supplies to Barrow Foodbank.
Today it's the turn of Ulverston and the three Barrow clubs.
Rotary - making a difference!
Tue 6th March 2018 Police Support Volunteers

Come and hear about volunteers who bring skills, talent and local knowledge to help Cumbria Police.
Tue 27th February 2018 Business Meeting
Tue 20th February 2018 Art what?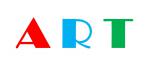 Art Gene, based in Barrow, is a unique, independent, international research facility founded and led by artists Stuart Bastik and Maddi Nicholson. Come along and learn more about it.
Tue 13th February 2018 Fellowship & visit of AG Dick Johnson
Tue 6th February 2018 Fellowship meeting
Speaker unable to attend - fellowship.
Tue 30th January 2018 Business meeting
Tue 23rd January 2018 Rachael Hoggarth - Women's community matters.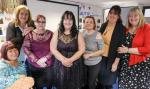 Women's Community Matters offers women specific services with care, compassion, kindness and love. Come along and hear how they do it.
Tue 16th January 2018 Fellowship
Tue 9th January 2018 To the rescue - twice!

To have to call out Mountain Rescue once is unfortunate but twice? Former Rotarian David Thomas thankfully survived to tell the tale!
Tue 2nd January 2018 No meeting

Tue 26th December 2017 No meeting

Tue 19th December 2017 Christmas Party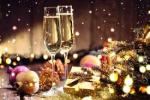 Tue 12th December 2017 Grass Roots Football with Tony Callister.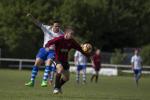 He might be Barrow's Mayor this year but Tony has been involved with football for quite some time as we shall hear.
Tue 5th December 2017 Special General Meeting

Tue 28th November 2017 Business meeting
Tue 21st November 2017 - Tue 7th November 2017 BiD - Simon Craig spills the beans

A Business Improvement District (BID) is a business-led initiative where businesses and organisations, within a defined area, are invited to work together to make decisions and to take action.
Tue 14th November 2017 The Local Plan
Barrow Council Leader Cllr. Dave Pidduck explains about changes being proposed for the borough.
Tue 7th November 2017 - Tue 21st November 2017 Fellowship
Tue 31st October 2017 Tidal Energy

Graham Davies looks at the opportunities offered by Morecambe Bay and the Duddon Estuary.
Tue 24th October 2017 Business meeting
Tue 17th October 2017 Street Angels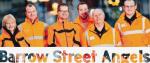 Street Angels are volunteers who patrol a community hub on busy nights, most often at weekends. They help vulnerable people and also provide a safe drop-in for those in need. Rev. Sophie Carnaby tells us about the recently launched Barrow initiative.
Tue 10th October 2017 Fellowship
Tue 3rd October 2017 Lifeboat campaign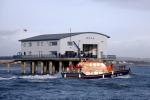 John Falvey from the RNLI Barrow explains about their campaign to educate not only youngsters but adults too about the dangers of cold water shock.
Tue 26th September 2017 Business meeting
Tue 19th September 2017 The Well - Barrow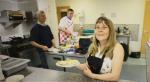 In 2012 ex-offender and former drug addict David Higham founded The Well. David, together with Ged Pickersgill will tell us about the group that helps people to recover from drug and alcohol abuse.
Tue 12th September 2017 Fellowship
Tue 5th September 2017 A Horrible History of South Cumbria's Railways
Bill Myers is back to regale us with tales of crashes, accidents and criminal activity, all in the best possible taste!
Tue 29th August 2017 District Governor's visit

Larry sets out his plans for the next few months.
Tue 22nd August 2017 Business meeting
Tue 15th August 2017 Mission Aviation Fellowship (MAF) - Flying for Life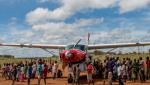 MAF enables thousands of aid, relief and mission projects in really remote places as that's where some of the greatest human needs are.
Tue 8th August 2017 Tales from the Knickerage!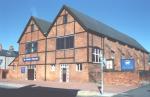 Rev. Canon Ian took early retirement and his last Service as vicar of St. Mark's was earlier this year.
Before the book is published (!) Ian has agreed to let us in on some little secrets, as the title suggests!
Tue 1st August 2017 School of Joy Bethlehem

1st August.
Learn more about the school which was founded to improve the quality of life for students who have low academic achievement.
Tue 25th July 2017 Business meeting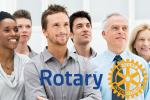 A chance for members to have their say
Sat 22nd July 2017 Rotary Open Golf

Annual fundraising event at Barrow Golf Club
read more...
Tue 18th July 2017 Dogs for Good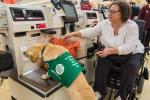 18th July We bring trained dogs and people together to help them overcome specific challenges and enrich and improve the lives of both. We and they help adults and children lead more independent lives, at home and in the community. Come along and meet us.
Mon 17th July 2017 Council Meeting
Decisions, decisions...
Tue 11th July 2017 Marks & Spencer in the community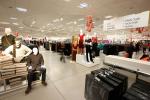 11th July
Barrow store manager Simon Craig explains about how the local store is helping the community, from volunteering in the local area to donating unsold food.
Why not come along to hear all about it?
Tue 4th July 2017 The Faroe Islands
4th July
Derek Lyon tells us about this archipelago between the Norwegian Sea and the North Atlantic, about halfway between Norway and Iceland.
future
calendar
local events