Completed meetings and events 2016-2017
Mon 26th June 2017 Presidential Handover
Followed by speaker on Mercy Ships, Glenys Gallagher
Mon 19th June 2017 Club Assembly
Committee Chairs will outline their proposals for next year.
Mon 12th June 2017 Job Talk
Rtn. Deborah Bootle
Mon 8th May 2017 Committees
..
Mon 1st May 2017 No Meeting
May Bank Holiday
Mon 24th April 2017 International Sheep Shearing Competition
Talk by British Team Leader. Held in New Zealand 2017
Mon 17th April 2017 No Meeting
Easter
Mon 10th April 2017 Dickens of a Job
Talk by Rtn Mike Smith
Mon 3rd April 2017 Report on RYLA visit by Police Cadets
Talk by Pam Holgate and presentation of two cadets who attended our RYLA course in Bassenthwaite
Mon 27th March 2017 Weekly Meeting
Scatter Night to other clubs this week.
Mon 20th March 2017 Weekly Meeting
Job Talk by Rtn Ricky Newmark
Mon 13th March 2017 Life Education Centres talk by Educator Sue McKillop
Talk about Life Education in Lancashire
Mon 6th March 2017 Weekly Meeting
Committees
Mon 20th February 2017 Weekly Meeting
Talk on Unilever
Mon 6th February 2017 Robert Catesby
Rtn Nick Mahon. Gunpowder and Plot
Mon 30th January 2017 My Career as a Chartered Surveyor
Rtn John Pallister
Mon 23rd January 2017 What Bees mean to us by Janet Murray
Janet Murray
Mon 16th January 2017 Youth Speaks Competition
Winning schools to go to District Final
Mon 9th January 2017 Committees
Mon 2nd January 2017 No Meeting
Mon 12th December 2016 Christmas Party
With partners and guests. Special meal and Conjuring Act.
Mon 5th December 2016 Sports Night
Games. Putting, pelmanism, whist, shove halfpenny, dominoes, jenga etc.
Sat 5th November 2016 Bonfire and Firework Display.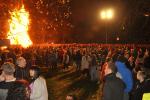 Castle Field, Clitheroe. Organised by all five local service clubs. Rotary, Lions, Round Table.
Mon 31st October 2016 Visit by DG Malcolm Baldwin
Mon 24th October 2016 NDORS
Ian Aspinall with partners
Mon 17th October 2016 Japan
Rtn Richard Dugdale, with visual aids.
Mon 10th October 2016 Charter Night
Held at Mitton Hall, Mitton, Whalley
Mon 10th October 2016 Charter Celebration 2016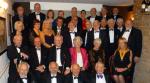 Three course meal with speakers at Mitton Hall, Whalley.
Mon 3rd October 2016 Field Nurses
Rtn Richard Schofield and others
Mon 26th September 2016 Cheese
Speaker from The Courtyard, Settle. With partners
Mon 19th September 2016 Not Telling
Rtn David Frost
Mon 12th September 2016 Indoor Archery
Samlesbury Hall 6.30pm
Mon 5th September 2016 Committees
Mon 29th August 2016 Bank Holiday. No Meeting
Mon 22nd August 2016 Tom Clonan
Rtn David Ratcliffe
Mon 15th August 2016 Club Meeting
Mon 8th August 2016 Club Meeting
Mon 1st August 2016 Calvert Trust. Speaker Jeff Cowling
Council Mtg at 6.30pm before club mtg.
Mon 25th July 2016 A Cuban Adventure
Rtn Anne Pickup
Mon 18th July 2016 Underground in the North West
Ken Geddes
Mon 11th July 2016 Stillbirth
Prof Alex Heazel
Mon 4th July 2016 Committees
future
calendar
district events
local events