Completed meetings and events 2020-2021
Mon 21st June 2021 Presidents Day
Presidents Day times to be advised
Thu 17th June 2021 Speaker
Speaker TBA
Thu 10th June 2021 Club Assembly
Club Assembly
Mon 7th June 2021 Club Council meeting
Club Council meeting with next years Club Council members
Thu 3rd June 2021 Speaker
Speaker
Thu 20th May 2021 AGM
AGM
Thu 6th May 2021 Speaker Debbie Birtwisle Dorset & Somerset Air Ambulance
The talk and video presentation will outline how the clinical team have overcome the challenges the Covid pandemic has presented.
Tue 4th May 2021 Council meeting
Council meeting
Thu 8th April 2021 Speaker Ashley Jones Avon & Somerset Police
Ashley Jones Regional Fraud Protection Advisor South West Regional Organised Crime Unit
Thu 25th March 2021 Speaker George English on Genealogy
George English will speak on Genealogy
Thu 11th March 2021 Business meeting
Business meeting
Thu 25th February 2021 Speaker David Bickers CEO The Douglas Bader Foundation
The Douglas Bader Foundation CEO David Bickers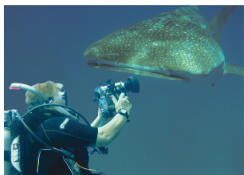 Thu 11th February 2021 "The Wierd Fish Lady" The importance of Oceans
Gloria Barnett talks about the importance of Oceans
Thu 21st January 2021 Business meeting
Business meeting
Thu 14th January 2021 Speaker The Mayflower
Rtn George English will speak about The Mayflower
Thu 7th January 2021 Fellowship meeting
Fellowship meeting including the Induction of Tom Elson
Thu 31st December 2020 No meeting
Happy New Year
Thu 24th December 2020 No meeting
No meeting Festive greetings
Thu 17th December 2020 TBA
TBA
Thu 10th December 2020 Speaker on zoom. Peter Stammer
When London buses went to war.
Thu 26th November 2020 Speaker Mark Little Modern Day Slavery
Following a brief SGM. Mark Little will speak about Modern Day Slavery
Thu 12th November 2020 Speaker Steve Molloy. Security at Glastonbury Festival
Steve Molloy will talk about his experiences related to Security at Glastonbury Festival
calendar
district events
local events