Completed meetings and events 2020-2021
Tue 4th August 2020 Business Meeting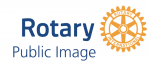 August is Public Image team programme planning month
Tue 28th July 2020 City of Chelmsford Mencap

Anthony North will talk about how City of Chelmsford Mencap is dealing with the challenges of lockdown. Anthony is both a trustee and a volunteer.
Tue 21st July 2020 Races Update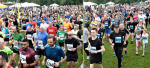 from Robert Cappin
Sun 19th July 2020 Rotary Roundup on Chelmsford Community Radio 104.4 FM

Includes IPDG Pauline Dean and Jackie Arnot IP Chair Chelmsford National Trust Supporter Grp. Plus some locked-down playlist! Listen in!
Tue 14th July 2020 Dementia Adventure

Welcome to Vivienne Depledge, Chief Executive Officer
Tue 7th July 2020 Virtual Business Meeting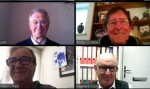 July is Races team programme planning month
future
calendar
district events
local events