Chelmsford Mildmay Rotary Club
was founded in 1972 and has been active in the Chelmsford area ever since. We have 24 members, both men and women, all of whom wish to give service to the community and to meet socially as friends.
We meet for lunch every Tuesday at The Waltham Barns at Little Channels, Pratts Farm Lane West, Little Waltham, CM3 3PR, for a programme of talks, presentations and discussions.
Our programme helps keep us aware of ways in which we might be of use.
Raising funds to support various local, national and international causes is an important part of our work. Donations in recent years may be viewed here.
Mildmay Matters is our online newsletter, which reports our activities.
We welcome new members but if you do not have time to take up full membership, you might prefer to become a Friend of Rotary. In this way you can still enjoy some social events, help with charity projects or just get a taste of what Rotary is all about.
Rotary in Great Britain and Ireland (known as RGBI) has 45,000 members and our club is just one of 1,700 clubs nationally.
Rotary International has 1.2 million members in over 200 countries.
If you are a Rotarian visiting the area, please contact John Tilsley, club secretary, to let us know if you would like to come to a meeting. You will be made very welcome at our club.
We Are Rotary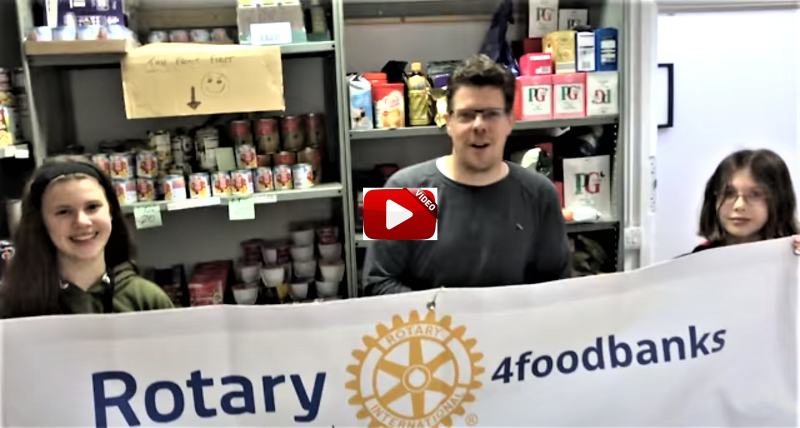 Purple4Polio campaign to End Polio Now
For more than 30 years Rotary has led the campaign to rid the world of polio, protecting 2.5 billion children from paralysis and death through vaccination programmes.
Rotary in Great Britain and Northern Ireland's Purple4Polio activities provide communities with ideas and opportunities to get involved in helping Rotary and our partners to End Polio Now and forever.
We planted 30,000 purple crocuses, in partnership with other clubs, at RHS Hyde Hall as part of the Purple4Polio campaign. You can see here how they looked in 2021. The purple crocus is a symbol of Rotary's worldwide campaign to end polio, with its colour representing the purple dye used to mark the little finger of a child who has been immunised.
Find out more about Purple4Polio .
We have also planted purple crocuses in Viaduct Meadows, Chelmsford Central Park.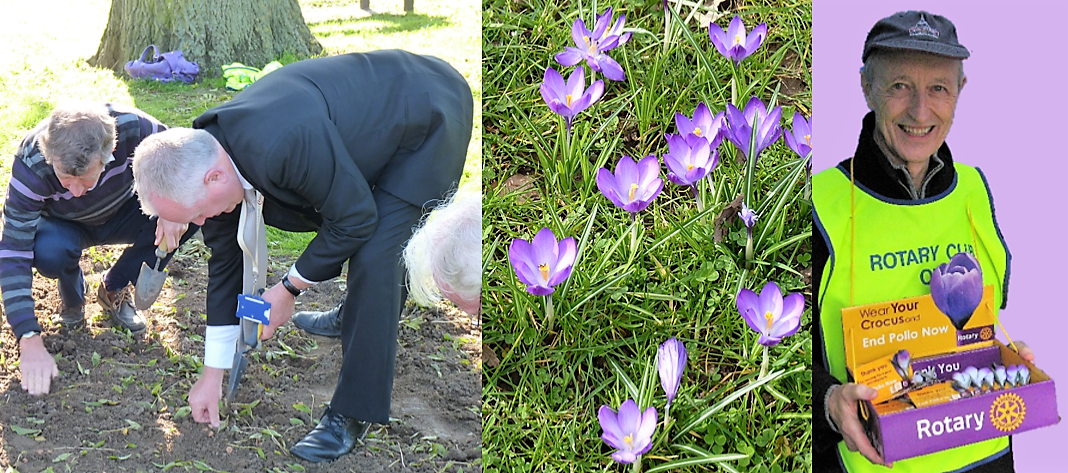 Caring for our environment

If you were to ask what activity do Rotarians enjoy the most, then it could be answered in two words that encapsulate the Rotary themes of fellowship, service in the community, caring for the environment, enjoying the open air, great banter and shared tea or coffee post-activity. You may have guessed the activity to be LITTER PICKING - always leaving the community a better place in which to live.
We will be back bigger and better for 2024 and we have set the date for Sunday 19 May.
Could you be one of our supporters? Check out our Sponsorship Packages here.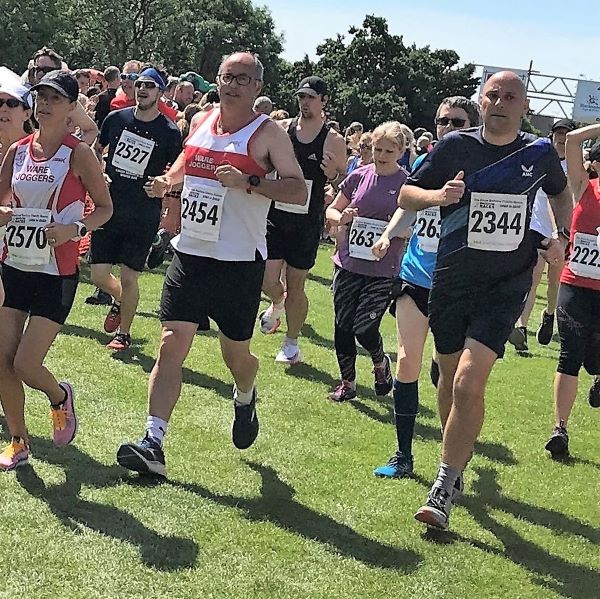 Internet Classroon project for youth development in South Africa 2021/22
In partnership with our 'twin' club, the Rotary Club of Klerksdorp, the project was for a shipping container to be converted into a classroom in one of the townships, fitted with computers, printers, desks and chairs and installed with wi-fi and electricity.
More details here