Completed meetings and events 2019-2020
Wed 21st August 2019 Committee Reports

Committee Chairs report to club after the meal
Wed 14th August 2019 Committee Meetings

Committees met after the meal , Jennifer Paillard , a Rotarian from South Africa gave us a short talk about her club .
read more...
Wed 7th August 2019 Speaker Meeting

Marilyn Gregory spoke to us about Leprosy
read more...
Wed 31st July 2019 Chinese Meal Social Event

A social event at the Dragon Palace Reddish
read more...
Wed 24th July 2019 Open Gardens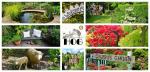 Some of the people who helped us by opening their Gardens will be joining us for the evening.
read more...
Wed 17th July 2019 Committee Reports

Reports to the club after the meal
Wed 10th July 2019 Committee Meetings

Committee Meetings
Wed 3rd July 2019 Speaker Meeting. Reach Out And Recover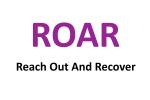 A talk from this locally based charity which helps in the rehabilitation of former addicts.
Prior to the meeting the team from Green End School , winners of the "Youth Speaks" completion gave us a repeat of their fantastic presentation on Veganism.
read more...
future
calendar
district events
local events