Future meetings and events
Wed 4th March 2020 at 19.15 - 22.15 Speaker Meeting PDG Milton Frary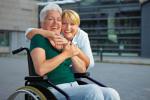 Milton will be speaking about the Charity Wheelchair Foundation and corruption in South Africa
Wed 11th March 2020 at 19.15 - 22.15 Committee Meetings

Committees meet after the meal
Wed 18th March 2020 at 19.15 - 22.15 Committee Reports

Committee Chairs report to club after the meal
Sat 21st March 2020 at 09.30 - 15.30 Charity Swimathon

We will be holding our annual swimathon at Stockport Grammar School to raise money for charity.
Full details to follow.
Wed 25th March 2020 at 19.15 - 22.15 Speaker Meeting Andrew Campbell

Andrew will be speaking about Rotary Hearing Ambassadors
Wed 1st April 2020 at 19.15 - 22.15 Lamplighter Award Night - Mitchell Greengrass
We organised a competition to find the best candidate to receive an award to help finance an international project proposed by a Manchester student.
Wed 8th April 2020 at 19.15 - 22.15 Committee Meetings

Committees meet after the meal
Wed 15th April 2020 at 19.15 - 22.15 Committee Reports

Committee Chairs report after the meal
Sun 17th May 2020 - Heatons Open Gardens Day 2020
The return of this very popular event , details to follow
Fri 12th June 2020 at 12.00 - Mon 15th June 2020 - 12.00 Presidents Weekend Away Harrogate 12th to 15th June
Members and partners are invited to spend a sociable weekend in the Yorkshire spa town of Harrogate
Sat 20th June 2020 at 19.00 - 23.00 Presidents Evening

This will be at Stockport Golf Club - Final timings and details to follow