We are greatly saddened following the death of HM Queen Elizabeth ll . For the past 70 years she has epitomised the Rotary motto of "Service Above Self"
Featured pages
Lendwithcare , helping others to help themselves.
Lendwithcare is one of our ongoing international activities and brings together entrepreneurs in developing countries and people with the power to help them . The club has made more loans bringing the total number to over 300.
Details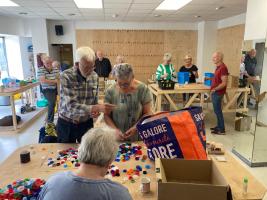 Recycling Plastics
Lamplighters sorting bottle tops into the correct categories for recycling at the Plastics Shed . Helping the environment.
Details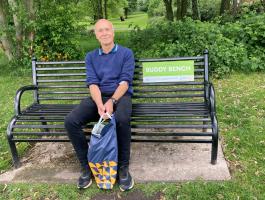 Buddy Benches - To combat loneliness
We have placed Buddy Bench signs on 12 benches throughout the Borough.
Details