Completed meetings and events 2018-2019
Thu 27th June 2019 Handover & Partners' Evening
Thu 20th June 2019 Business Meeting
Thu 13th June 2019 Club Assembly & Council Meeting
Thu 6th June 2019 Crombie Primary Headmistress -GSL Project
Thu 30th May 2019 Fellowship Evening
Thu 23rd May 2019 Business Meeting
Thu 16th May 2019 Chris Pinnell on Youth Services & Council Meeting
Thu 2nd May 2019 Club AGM
Thu 25th April 2019 Business Meeting
Thu 18th April 2019 Discussion - Ideas & Planning & Council Meeting
Thu 11th April 2019 Speaker Maternal & Child Health
Thu 4th April 2019 Rev Falconer Staff Garden Project ARI
Thu 28th March 2019 Business Meeting
Thu 21st March 2019 Founder members Talk & Council Meeting
Thu 14th March 2019 Sand Dams Project Update
Thu 7th March 2019 University of Aberdeen Cancer Research Project
Thu 28th February 2019 Business Meeting
Thu 21st February 2019 A Founder Rotarian's LIfeTalk & a Council Meeting
Thu 14th February 2019 Ross Burnett - RYLA Candidate
Thu 7th February 2019 Mid Term Review
Sat 2nd February 2019 Curry Evening
Curry Meal at Holiday Inn Westhill for Rotarians & Friends organised by Rotarian Pushp Vaid
Thu 31st January 2019 Business Meeting
Thu 24th January 2019 Partner's Evening - Burns Supper
Thu 17th January 2019 Talk by Mike Livingstone
Talk by Mike Livinngstone
Thu 10th January 2019 UCAN - Gail Stephen
Thu 3rd January 2019 Fellowship Night
Thu 27th December 2018 NO MEETING
Thu 20th December 2018 Christmas Meal & SGM
Thu 13th December 2018 Adventure in Tourism - Lucy Dalgarno
Thu 6th December 2018 Business Meeting
Sun 2nd December 2018 Senior Citizens' Christmas Party
Ashdale Hall
Thu 29th November 2018 Rotakids - Anne Forster
Thu 22nd November 2018 Compliance Issues & Council Meeting
Thu 15th November 2018 Partners' Night - Sandy Scott - Duthie Park
Thu 8th November 2018 Little Drops - Update - Muriel Thomson
Thu 1st November 2018 Westhill Academy - Alison Reid
Thu 25th October 2018 Business Meeting
Thu 18th October 2018 CommunityUpdate / Council Meeting
Thu 11th October 2018 Talk from Inverness Culloden Club re International Project
Thu 4th October 2018 Hilary Gordon -First Steps -Himalaya
Thu 27th September 2018 Business Meeting
Thu 20th September 2018 Education & Literacy / Council Meeting
PLEASE NOTE;
As of 20th September Club meetings will be held in the Holiday Inn West, Westhill Drive Westhill.
NOT Broadstraik Inn
Fri 14th September 2018 Hackers' Golf Outing
Westhill Golf Club
Thu 13th September 2018 Outside Visit to Garioch Heritage Centre
Thu 13th September 2018 Garioch Heritage Centre Visit
Members outing
Sat 8th September 2018 Last Night of The Proms
Ashdale Hall
Thu 6th September 2018 Indian Orphanage - Stephen Currie
Thu 30th August 2018 Fellowship Night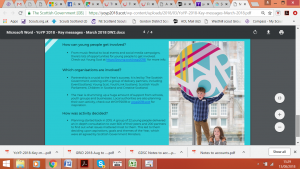 Tue 28th August 2018 - Wed 31st October 2018 Year of Young People
Nomination Form -
Please complete and return to Rotary Secretary 10 Beechwood Place, WESTHILL AB32 6YF The deadline for completed returned forms is 28th September 2018 Nominations will not be considered after this date. 
read more...
Thu 23rd August 2018 Business Meeting
Thu 16th August 2018 Club Membership (Open Forum) & Council Meeting
Thu 9th August 2018 New Club Formation - Kingswells
Thu 2nd August 2018 Business Meeting
Thu 26th July 2018 Club BBQ
Thu 19th July 2018 In Club Gavel Night & Council Meeting
Thu 12th July 2018 KidsOut Talk
Thu 5th July 2018 Fellowship
calendar
district events
local events