Completed meetings and events 2022-2023
Wed 23rd November 2022 Car show meeting
Car show planning for 2023
Wed 16th November 2022 Frugal supper
Frugal supper to raise monies for charity
Tue 15th November 2022 Council meeting
venue tbc
Wed 9th November 2022 Business meeting - venue tbc
Venue tbc
Wed 19th October 2022 Car show meeting
Car show planning for 2023
Tue 18th October 2022 Council meeting
venue tbc
Wed 12th October 2022 The New Inn Westfield - Business Meeting
Business Meeting
Wed 28th September 2022 Rear Admiral John Kingwell (Rtd)
Organised by Pat Connor
Wed 21st September 2022 Car show planning meeting
Car show planning!
Tue 20th September 2022 Council meeting
venue tbc
Wed 14th September 2022 Business Meeting
Committee business meeting
Wed 7th September 2022 Meeting at The White Hart
Field Marshall Montgomery of Alamein by Patrick Baldwin. POSTPONED.

Sun 28th August 2022 - Mon 29th August 2022 Music By The Lake
Featuring Liane Carroll & The Rockitmen.
read more...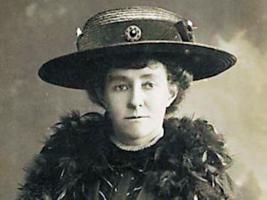 Wed 24th August 2022 Emily Wilding Davison and the Bexhill Connections
by David Hatherall
read more...
Wed 17th August 2022 Car show meeting
Car show planning for 2023
Wed 10th August 2022 Business Meeting
Committee business meeting
Wed 3rd August 2022 Club meeting
Club meeting
Wed 27th July 2022 Visit to Veterans Growth in Westfield
followed by dinner at The New Inn, Westfield
Wed 20th July 2022 Club meeting
Club meeting
Wed 13th July 2022 Business meeting
Business meeting for club committees
calendar