Completed meetings and events 2016-2017
Thu 29th June 2017 Presidents Night

Gala Dinner at Fredericks
Mon 26th June 2017 Business Meeting & Club Assembly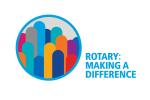 Planning the future
Mon 12th June 2017 Speaker - Anthony Wilder

Experiences of a Japanese Prisoner of War
Sun 11th June 2017 Readers "Bangers & Mash"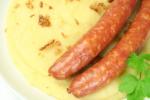 Venue Chez Harringtons
Mon 5th June 2017 Social Event at Bianco Nero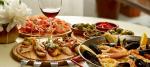 Thu 11th May 2017 Schools Mathmagical Competition
Holiday Inn
Mon 8th May 2017 Speaker - Dr Laura Rigby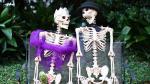 "Its not just your age" Talk on Spinal and Skeletal health.
Mon 24th April 2017 Business Meeting & AGM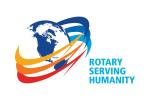 AGM
Mon 10th April 2017 Speaker - Gillian Pearce
Malaria
Sun 2nd April 2017 Breakfast Walk

Flowerpot Inn to and from
Mon 27th March 2017 Speaker - Rtn. Judith Diment
Polio Plus and RI update
Mon 27th March 2017 Speaker - Rtn. Judith Diment

Polio Plus and RI update
Mon 13th March 2017 Speaker - Ingrid Panameno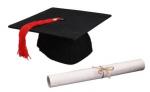 Rotarian Scholar for District 5790, Texas.
Fri 10th March 2017 Pub Quiz Championship 2017
Quizmaster Tim Brooke-Taylor
read more...
Fri 3rd March 2017 Maidenhead's Got Talent

TBA
Mon 27th February 2017 Business Meeting

Holiday Inn Hotel
Mon 13th February 2017 Speaker - 'Skindles'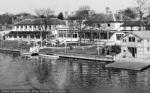 "The Rise and Fall of Skindles"
Mon 6th February 2017 Young Writers Competition

Holiday Inn
Mon 23rd January 2017 Joint Clubs - 'Sebastian Action Trust' Jane Gates OBE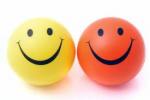 Speaker Jane Gates 'Sebastian Action Trust at MGC
Mon 9th January 2017 Speaker - Kelly Kimberley

ABC Against Breast Cancer
Mon 19th December 2016 - Wed 21st December 2016 Speaker Rtn. Alex Artyomenko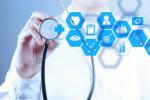 Shaping the Future of Healthcare
Mon 12th December 2016 Club Christmas Party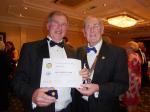 Christmas Celebration and a Paul Harris Award
Mon 12th December 2016 Childrens Christmas Party

Manor Green School Disco
Sun 11th December 2016 Community Christmas Party

Holiday Inn Hotel
Sat 10th December 2016 Santa Grotto 2016 Maidenhead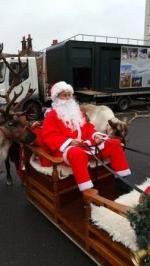 Nicholson Walk
Sun 4th December 2016 Santa Fun Run - Marlow

Help required with Marshalling
Mon 28th November 2016 Speaker - Bruce Irvine "The Sand Dams Project"

Thu 24th November 2016 Schools Poetry Recital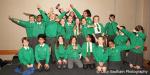 The Wild, Weird and Wonderful was just the subject matter!
read more...
Sat 19th November 2016 Maidenhead Bulb Planting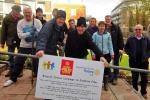 Eradicating Polio Actions
read more...
Mon 14th November 2016 Business Meeting & SGM
SGM
Sat 12th November 2016 Young Writer Competition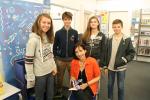 Writers Workshop with Ali Sparkes and some future authors.
Mon 7th November 2016 Social Evening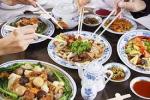 Chinese Dinner in Cookham
Mon 24th October 2016 New President Handover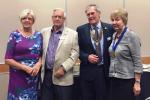 Chris Chugg takes over the Presidency from Barry Hatch.
Mon 10th October 2016 RYLA participants - Kaldora Shah & Matt Gillespie

Mon 26th September 2016 Business Meeting & D.G. visit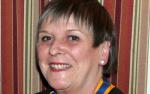 District Governor Rtn Joy Arnott
Sun 18th September 2016 - Tue 18th October 2016 Naomi Richards '165 Rowing Challenge'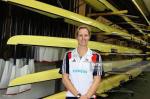 Going through Hurley Lock about 2 pm
Mon 12th September 2016 Speaker - Ruth Andoh-Baxter

Sun 28th August 2016 Presidents at Home

Future Presidents at Ron McEvoy's home for lunch
Mon 22nd August 2016 Speaker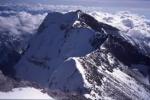 Speaker - Martin Trepte.
This is a Partners and Visitors Evening
Mon 8th August 2016 Speaker "Pensions Update"

By Michael Broom of H B Dobbins
Mon 25th July 2016 Speaker TBC

Holiday Inn
Mon 11th July 2016 Social Meeting at Friends of Maidenhead SHOP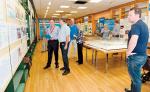 An opportunity to see and experience the activities
Fri 1st July 2016 - Sun 3rd July 2016 Hengelo Club Visit

Three day visit from our Dutch friends
read more...
future
calendar
district events
local events