Completed meetings and events 2017-2018
Mon 8th January 2018 Speaker: Jon Adams, Chief Executive of Maidenhead United FC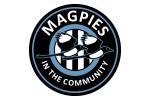 Sat 23rd December 2017 Christmas Carols

Carols and Brass Band Outside Sainsbury's Maidenhead
Mon 18th December 2017 Club Christmas Party
Rotarian's Black Tie event at the Grovefield Hotel
Sun 17th December 2017 Christmas Carols

Carols and Brass Band Outside Sainsbury's Maidenhead
Sat 16th December 2017 Christmas Carols

Carols and Brass Band Outside Sainsbury's Maidenhead
Fri 15th December 2017 Santa's Grotto

Join Santa and his helpers in Nicholson's Walk
Mon 11th December 2017 Speaker TBA

TBA
Mon 11th December 2017 Christmas Party
Kids Party at the Holiday Inn
Sun 10th December 2017 Christmas Party

For the Senior Citizens at the Holiday Inn Hotel
Sat 9th December 2017 Santa's Grotto

Join Santa and his helpers in Nicholson's Walk
Sat 2nd December 2017 Santa's Grotto

Join Santa and his helpers in Nicholson's Walk
Mon 27th November 2017 Speaker TBA

TBA
Mon 13th November 2017 Speaker TBA

TBA
Mon 6th November 2017 Social Event

Chinese dinner in Cookham
Mon 23rd October 2017 Speaker & Partners Evening - President Handover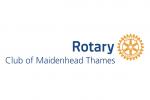 Speaker for the meeting to be confirmed.
At this meeting the Presidency will be handed over from Peter Sands to John Clegg
Mon 9th October 2017 Speaker: Alan Wolstenholme on "Sierra Leone - A Rotary volunteers story"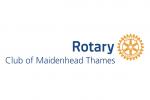 Talk on the time spent in Africa
Mon 25th September 2017 Business Meeting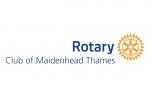 Business Meeting is basically to transact club business, announcements, discussions, etc.
There is no speaker at these meetings and typically they aren't suitable for for visitors.
read more...
Sun 17th September 2017 Social: Breakfast Walk from Flower Pot Inn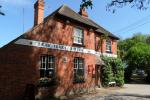 Thameside Walk
Mon 11th September 2017 Speaker: Sharon Westby from Medaille Trust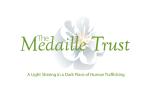 The Medaille Trust is a charity founded by groups of Religious congregations in 2006 to work against the evils of human trafficking in response to the plight of thousands of people who are being trafficked into the UK each year.
Sun 3rd September 2017 Presidents at Home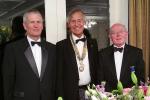 Your opportunity to welcome this year's President(s) and get to know them better.
Mon 7th August 2017 Speaker - Robert Harrup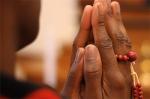 SGI Budhism at Taplow Court
Mon 24th July 2017 Speaker: Jeffrey Pick, Thames Valley Police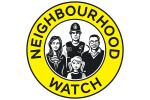 Neighbourhood Policing Administrator
Mon 3rd July 2017 Junior Mathmagical Competition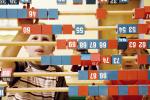 Held at Holiday Inn from 4 pm to 5.30 pm
future
calendar
district events
local events