Completed meetings and events 2021-2022
Wed 18th May 2022 Community Activities
Wed 4th May 2022 Activity Planning Meeting
Wed 20th April 2022 Community Activities
Wed 6th April 2022 Activity Planning Meeting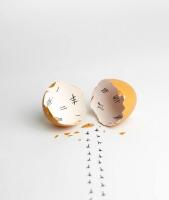 Wed 30th March 2022 - Thu 14th April 2022 Easter Egg Raffle
Look out for the display and entry form available in Clevedon venues listed below:
Bristol
Little Harp
Moon and Sixpence
Salthouse
Walton Park Hotel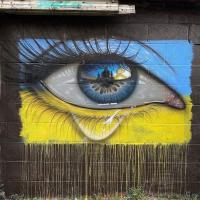 Tue 29th March 2022 - Sat 30th April 2022 Our thoughts are with them all
Wed 16th March 2022 Meal with patners and speaker - Read Easy
Read Easy is the initiative to encourage adults to start reading.
Repair Shop presenter, Jay Blades, is taking part in a BBC documentary following his journey learning to read with the support of a Read Easy Reading Coach
read more...
Fri 11th March 2022 Port And Cheese
President Bob invites members and partners.
Wed 2nd March 2022 Activity Planning Meeting
Wed 16th February 2022 Speaker Ashley Jones MBE Regional Fraud Protection Advisor, South West Regional Organised Crime Unit
Fraud is an estimated £8 billion a year activity, often targeted at the elderly and vulnerable.
Ashley's talk covers the different types of fraud and possible steps to help prevent it.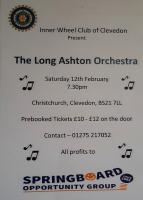 Sat 12th February 2022 Inner Wheel Concert at Christchuch Clevedon
Supporting Springboard Opportunity Group
Featuring Long Ashton Orchestra
Tel 01275 217052 for tickets £10
Wed 2nd February 2022 Activity Planning Meeting
Wed 19th January 2022 Community Activities
Wed 12th January 2022 Activity Planning Meeting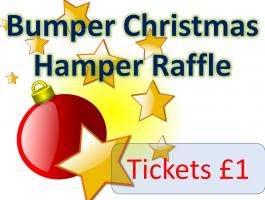 Thu 16th December 2021 - Sat 18th December 2021 Christmas Hamper Raffle at Tesco Store Clevedon
Raffle tickets on sale for £100 Christmas Hamper Contents
read more...
Wed 15th December 2021 Community Activities
Wed 1st December 2021 Activity Planning Meeting
Wed 17th November 2021 Community Activities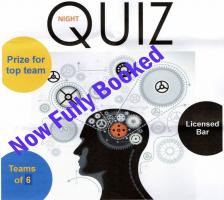 Fri 12th November 2021 Fun Quiz Night Fully Booked
Supporting Clevedon & District Foodbank
Teams of 6 - £7.50 per person including Ploughman's Supper.
A prize for the winners.
Licensed Bar
Greyfriars Hall Marine Hill Clevedon
Telephone 01275218987 or email rccyeo@gmail.com for tickets.
Wed 3rd November 2021 Activity Planning Meeting
Wed 20th October 2021 Community Activities Crocus Planting
POSTPONED new date TBA
Wed 6th October 2021 Activity Planning Meeting
Wed 22nd September 2021 Memorial Garden Tidy
followed by refreshments.
Wed 15th September 2021 Community Activities
Wed 1st September 2021 Activity Planning Meeting
Wed 18th August 2021 Community Activities
Wed 4th August 2021 Activity Planning Meeting

Tue 27th July 2021 Boules match vs Nailsea & Backwell
At the Ring O'Bells Nailsea
Fri 23rd July 2021 Handover
President Bob Sprange invites members,partners and guests to join our Handover Event
Wed 21st July 2021 Community Activities
Wed 7th July 2021 Activity Planning Meeting
calendar
district events
local events