Completed meetings and events 2020-2021
Sat 10th April 2021 A Tea Party for Pensioners - Provisional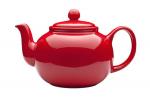 Members will host a party at Calder Bridge village Hall for older members of our communities. Times are subject to confirmation. Invited guests only, please.
Tue 20th October 2020 North to 60 North

A presentation by George Ritchie of Westminster International Rotary Club.
Tue 13th October 2020 It's supposed to be Rotary International
a talk by Phil Davies, the District International Representative
Tue 6th October 2020 Masters of Mirth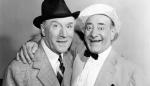 Mike Storr will present a whimsical talk on masters of mirth, an affectionate look at some of his favourite Music Hall laughter makers.
read more...
Tue 29th September 2020 Quiz Night
Something to set the sparks flying in the grey matter.
Tue 22nd September 2020 Hospice at Home, West Cumbria

A presentation by Stella Walsh on the work of Hospice at Home locally
Tue 15th September 2020 An evening walk or a motor car treasure hunt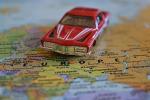 Either an evening walk or a motor car treasure hunt will be arranged. Watch this space for further details. If you log in you will see the details of time and location to meet...
Tue 8th September 2020 Visit by the District Governor, Welma Robinson

The new District Governor, Welma Robinson, will join our zoom meeting.
read more...
Tue 25th August 2020 Business Meeting

This will be a meeting to discuss club business. No guests, please.
Tue 18th August 2020 PDG Mary Bradley

Members may wish to attend a Zoom meeting being organised by PDG Mary on membership. For details please ask the Secretary.
Tue 11th August 2020 Purple 4 Polio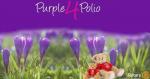 A talk by Jannine from Guernsey Rotary Club on how Rotary is helping to end Polio, progress made and the current situation.
Tue 4th August 2020 Future of Rotary - Discussion

A look into the orbuculum and a discussion of the issues raised by Dave King's presentation.
Tue 28th July 2020 Think Differently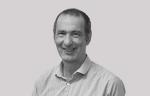 A presentation by Dave King, editor of The Rotary Magazine on "Rotary after covid-nineteen"
Tue 21st July 2020 Quiz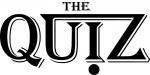 A quiz run by Malcolm Knight, the rumours are that Alan Bell is setting the questions...
Sun 19th July 2020 Rotating Wheels Rally 2020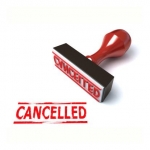 A celebration of motor sports and vintage motor cars, stationary engines, tractors, motor-cycles etc. on the old Gosforth show field. Adults £3, children free - in aid of Age UK and charities supported by West Lakeland Rotary Club.
read more...
Tue 14th July 2020 Brian O'Kane - My Role as Mayor Of Whitehaven

Brian O'Kane will give a talk outlining his role as Mayor.
Tue 7th July 2020 Motor Car Based Treasure Hunt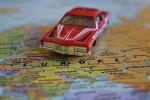 The start point will be the Calderbridge village hall car park and the finish point will be the car park next to Furness Supply in Egremont. The event is open to members and friends.
read more...
future
calendar
district events
local events