Meetings have now resumed on most Tuesday evenings at seven o'clock for half past at the Red Admiral public house near Gosforth. We don't meet every Tuesday and when we do, meals need to be ordered in advance so if you're visiting the area and would like to join us, please contact our secretary.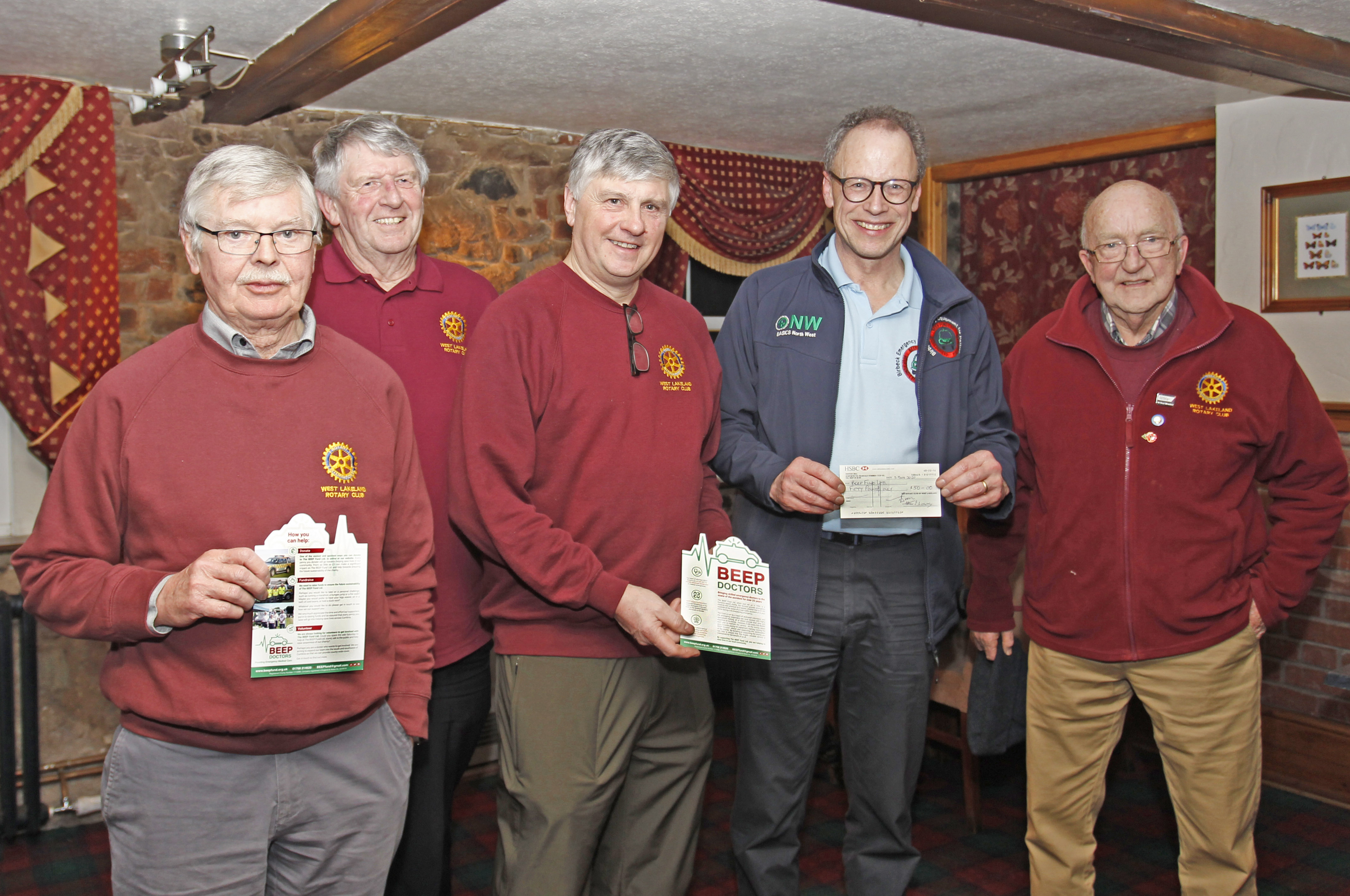 The club presenting a cheque to Beep Doctors when they visited us recently to talk to us about their work. Beep Doctors is a charity that provide 24 hour skilled medical cover across Cumbria at major events where medical assistance is required working in partnership with air ambulance or outside that air ambulance's operating window. An example of where they assisted was the Keswick school bus crash. Beep Doctors will be attending the rotating wheels rally to publicise their work.Further information on the Rotating Wheels Rally is available in the future events section.
---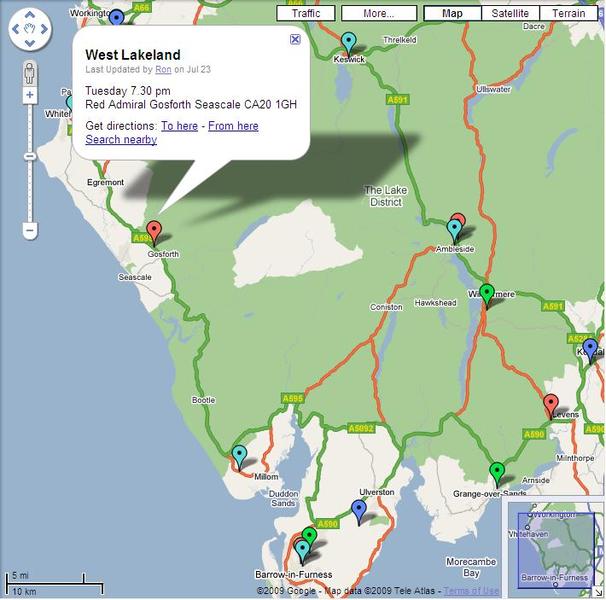 The club is situated on the western edge of the English Lake District in a very rural area. We meet near the village of Gosforth. Club members enjoy the benefits of a beautiful unspoilt coastal fringe backed by the mountains of the Lake District National Park. The small resort of St. Bees founded by an Irish princess is to the West and to the East are the lakes of Ennerdale Water and Wastwater. Wastwater is the deepest lake in England and its valley also has England's highest mountain 'Scafell Pike' (pictured below) and the smallest church in England at its foot. To the south is the coastal village of Ravenglass with its Roman bathhouse, narrow gauge railway and nearby Muncaster Castle. The medieval town of Egremont is our largest town. The primary employer is the nuclear reprocessing plant at Sellafield. Sellafield is the site of the world's first commercial nuclear power plant 'Calder Hall' opened by Queen Elizabeth II in 1956 and operated safely until it closed in 2002.

Find us on our Facebook page.