Completed meetings and events 2022-2023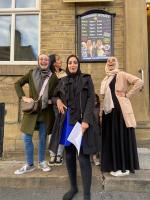 Thu 15th September 2022 Bronte's Bradford Treasure Hunt
President Tess had put together an amazing Treasure Hunt around Bradford City Centre which led us to places we had never seem before!! When we had finished Rotarian Juli and a band of helpers made a delicious meal for us all.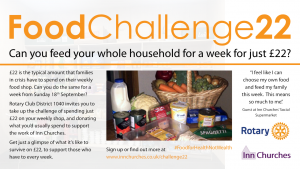 Thu 1st September 2022 FoodChallenge22
Could you take our food Challenge in September? Work out what you usually spend on your weekly food shop, then try to live on £22.00 and donate the difference to support food projects in Leeds and Bradford.
Thu 18th August 2022 #25 Soup
Bradford Community Soup #25 will be an IN PERSON event on 18th Aug 2022. (Bradfordsoup.org.uk for more details) We are hosting the event in our usual venue – The Storehouse, 116 Caledonia Street, Bradford BD4 7BQ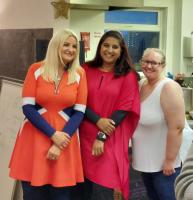 Thu 18th August 2022 Results are in from the #25 Community Soup
70 organisations supported with a small amount of seed funding, have made connections, grown their networks, gained support, donation of goods, volunteer hours, mentoring and more which continues after they have made their "pitch" at the Soup,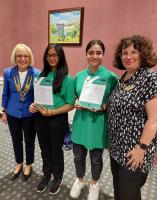 Thu 18th August 2022 RYLA Girls Return
Great to see our RYLA (Rotary Youth Leadership Award) candidates return to tell us all about their amazing experience at Hebden Hey,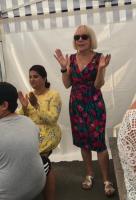 Sun 14th August 2022 Afternoon Tea
First fundraiser of the year and we had a great get together at Shaw House Bradford where Juli and team served us all a delicious afternoon tea with fizz if we so wished. The event was to raise money for Nightstop and the Gambian School Trust.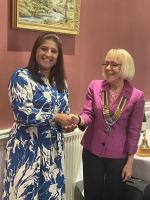 Thu 11th August 2022 Induction of New Member
On Thursday we were delighted to welcome Noreen Khan to the family of Rotary. Many of us have known Noreen for a number of years and she has been to talk to the club on a couple of occasions.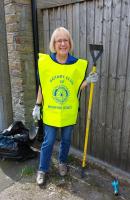 Sun 7th August 2022 Top o' Town Clean up
We have just had our Top o' Town clean up and planning meeting with our environmental group with some VERY good ideas forming, more to come later. Picture shows President Tess getting her back into clearing the pavement next to Shaw House.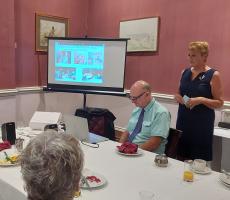 Thu 21st July 2022 Gambia School Trust
We are hoping to raise enough money to build a new classroom and we are applying for a Foundation grant in order to furnish and equip the new classroom.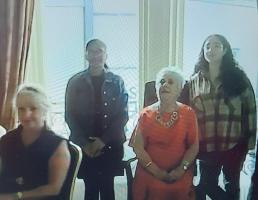 Thu 14th July 2022 New RYLA Candidates
This year we are lucky enough to have two RYLA (Rotary Youth Leadership Award) students, Farzana from One in a Million Free School and Noor-ul-haya from Belle Vue Girls' Academy who will be going for their week long course at Hebden Hey, Hebden Bridge.
calendar
district events
local events