Completed meetings and events 2019-2020
Fri 24th January 2020 Business Meeting
A meeting to discuss the latest Club Council meeting based on the circulated minutes from that meeting.
read more...
Fri 17th January 2020 Dreamboats and Petticoats

An evening of song and dance including songs from the 50s and 60s.
read more...
Fri 10th January 2020 Club Forum
A day for ideas to be discussed as well as any other club matters that need reviewing.
read more...
Sat 4th January 2020 Presidents' New Year get together

Good food, good company and plenty of games to play
read more...
Wed 25th December 2019 Rotary Clubs delivering Christmas Dinners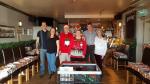 Members of our club joining Margate Rotary Club in supporting local vulnerable members of the community by giving them a treat on Christmas Day
read more...
Mon 9th December 2019 Santa at Tescos, Ramsgate

Father Christmas was at Tescos, Ramsgate today with his elves.
read more...
Fri 29th November 2019 Greek Night at the Walmer Castle Public House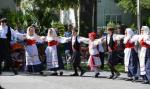 An evening for club members, partners and friends to enjoy traditional Greek fare together with good company.
read more...
Fri 8th November 2019 'Big Night In' Winter Quiz to be held at Kearns Hall, Minnis Bay, Birchington.
The usual and greatly anticipated quiz. The theme is clear from the picture. Something for everyone
read more...
Fri 8th November 2019 - Fri 21st February 2020 Events to come with info

At a glance guide to future events. More details can be found in the list for all events
Fri 25th October 2019 - Sun 27th October 2019 President's Night at St Augustine's, Canterbury Road, Westgate
An event to celebrate Rob Yates's presidency at the mid-term point in his year.
read more...
Mon 21st October 2019 East Kent Independent Dementia Society and Parkinsons Group afternoon tea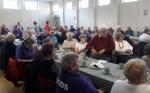 Club members will be preparing sandwiches and cakes for this tea party which is organised annually by the club for the benefit of both groups. There will also be musical entertainment for the the attendees and their carers.
read more...
Sat 28th September 2019 Walk in Herne Bay followed by lunch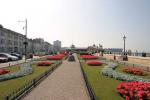 Walk organised by Tony Budd
read more...
Fri 2nd August 2019 Isle of Thanet Sunrise Rotary Club Line Dance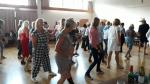 Our first event for the new Rotary Year
read more...
Fri 5th July 2019 Handover of Presidency 5th July 2019

The end of a year for the outgoing President and the start of the new Year for the Incoming President
read more...
Fri 5th July 2019 Our club supporting 'Beach within Reach'

Always pleased to support a worthy charity that does so much for others who have less advantages than we do.
read more...
future
calendar
district events
local events