Completed meetings and events 2015-2016
Thu 26th May 2016 Committee planning for 2016/17
...
Thu 19th May 2016 Fish and Chips supper
...
Thu 12th May 2016 Mrs Hanni Begg - a survivor's story of The Holocaust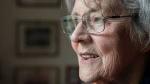 Mrs Hanni Begg, the widower of the late Guisborough Rotarian Frank Begg, will share her experiences of the Holocaust in Berlin during WWII with us""as a child she shook hands with Hitler; her brother and sister were deported by the Gestapo to Auschwitz
Mon 11th April 2016 - Sat 16th April 2016 Council on Legislation
...
Thu 7th April 2016 Committees and Business meeting
...
Fri 1st April 2016 - Sun 3rd April 2016 RGBI Conference Bournemouth 1st "" 3rd
...
Thu 31st March 2016 Charter Celebrations
2016 sees the tenth anniversary of Durham Elvet Rotary Club receiving its Charter ...
read more...
Tue 22nd March 2016 Rotary Works
....
Wed 16th March 2016 District Council
....
Thu 3rd March 2016 Committees & Business meeting
.......
Thu 25th February 2016 Foundation Event at Ian and Barbara's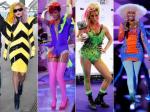 Dress code is 'crazy'. Please bring friends and family along. Raffle prizes are welcome.
Thu 28th January 2016 District Quiz 2nd round
DE: Consett@Consett Golf Clun 7.45
Thu 21st January 2016 Speaker: Veterans at Ease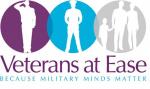 Veterans at Ease is a registered charity committed to helping Veterans, Serving Military Personnel and their Families deal with Post Traumatic Stress Disorder (PTSD) and other combat stress related issues.
Sun 20th December 2015 RC of Sedgefield Christmas Lunch - Walworth Castle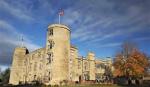 ..
Thu 17th December 2015 Christmas meal at Hallgarth with musical entertainment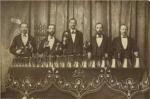 Musical entertainment will be provided by the Sedgefield Hand Bell Ringers
Thu 10th December 2015 Dave Robson's shares butcher's knowledge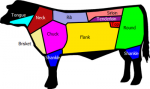 Dave is going to explain what meat comes from which part of the cow
Sat 5th December 2015 Art Sale Durham Town Hall
...
Thu 3rd December 2015 Committees and Business meeting
receive audited accounts 2014/15
Fri 27th November 2015 Pre-Christmas Foundation Supper
At Dave's home
Thu 26th November 2015 Speaker Elaine Leake about Guide dogs for the Blind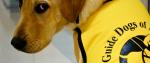 ...
Thu 19th November 2015 Speaker Claire White (Dementia Support Worker)
The Alzheimer Society
Thu 12th November 2015 Speakers Dave and Ann Sadler about their trip to India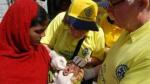 Sharing the experience of first hand a Polio Immunisation Day
Fri 6th November 2015 Broth Night at Ann's

International fundraiser in aid of Shaping Futures
read more...
Thu 5th November 2015 no meeting at Hallgarth
...
Thu 29th October 2015 Committees and Business meeting SGM
...
Sat 24th October 2015 World Polio Day
...
Thu 22nd October 2015 Project Sri Lanka Kandy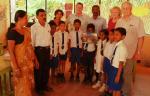 District project by rotarians Elaine and Graham Smith
Thu 15th October 2015 Informal social event
...
Thu 8th October 2015 Speaker Steve Brock Stockton Town Pastors (Street Angles)
...
Thu 1st October 2015 Committees & Business meeting
...
Thu 17th September 2015 Speaker Evelyn Greeves - Visit to Girlguiding World Centre in India
...
Thu 10th September 2015 Official Visit DG Terry Long & Rtn. Marion Long

The District Governor Terry Long and his wife Marion visited the club
Thu 3rd September 2015 Committees and Business meeting
...
Thu 3rd September 2015 RYLA Presentation evening
...
Tue 1st September 2015 Rotary Works Meeting
...
Sat 29th August 2015 - Sponsored walk Helvellyn organised by Tom Sharples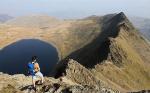 Detailed information will follow
Thu 27th August 2015 - Talk by club member
More details will follow
Thu 20th August 2015 Informal meeting
..
Mon 17th August 2015 District Council
...
Thu 13th August 2015 Spk: Klári 'Growing up behind the Iron Curtain in the 1960s & 70s'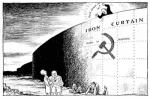 Klári will be sharing some memories about her childhood in a communist country.
future
calendar
district events
local events