Completed meetings and events 2016-2017
Thu 29th June 2017 Club Handover
...
Thu 22nd June 2017 Foundation Event at Ian and Barbara's
Event at home of Ian and Barbara - postcode DH1 2JR
Thu 22nd June 2017 Foundation Summer Night Event

A Summer Night event at Barbara and Ian's for Foundation
Tue 20th June 2017 New Year's Dinner - Durham Bede
Dinner at Bowburn Hall. Speaker Anthony Atkinson talking about Mary Eleanor Bowes
Thu 15th June 2017 Speakers Beth Mortimer & Demi Alexandrou
Speakers from Rotary Camps - Sponsors RC of Epping
Thu 8th June 2017 Club Assembly
...
Fri 2nd June 2017 Strawberries and sparkling at Ann's

Ann presents Reet Kangro, Principle Võru Jarve School, Estonia, with our donation from the strawberry night for an iPad to give to the Russian orphanage
Thu 25th May 2017 Committee planning and Business Meeting
Committee planning for 2017/2018 and Business Meeeting
Sun 21st May 2017 Treasure Hunt Durham City
Gathering at 2pm at Durham Market Place
Thu 18th May 2017 Fish and Chips supper
Fish and Chips supper at Chilton Country Club to aid Spinal Injury charity
Thu 11th May 2017 Speaker Ian Douglas
Ian will speak about 'Ham radio'
Thu 27th April 2017 Speaker Terry Walton
Speaker Terry Walton will talk tonight about SSAFA
Thu 20th April 2017 Speaker Bob Crocker on English Ceramics

Bob Crocker will be talking about English Ceramics. He has spent years as a notable antique dealer down on the south coast and should give a fascinating insight into the world of antique porcelain, etc. The meeting takes place at Chilton Country Pub.
read more...
Sat 8th April 2017 Peter's party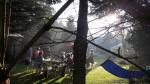 in Peter's style...
Thu 6th April 2017 Speaker from DASH

Tonight a speaker from Durham Action on Single Housing (DASH) will come and talk to us at our temporary location : Chilton Country Pub, Black Boy Road, West Rainton, Co. Durham DH4 7PY
Thu 23rd March 2017 'The Future Today' talk by Austen Atkinson

Austen will share with us his knowledge and experience of working with Google, Amazon etc. on Artificial Intelligence and virtual reality.
Thu 16th March 2017 surprise surprise from the mystery man
interactive session with Peter Atkinson
Thu 23rd February 2017 Celebrating 112 years of Rotary - speaker Mike Westrom
Rotary Global Grant Scholar Mike Westrom will come and speak to us on this special World Rotary Day.
The meeting will be held at Chilton Country Club upstairs in the Conference Room
Thu 16th February 2017 Speaker Margaret Robertson
a talk about vasculitis
Thu 2nd February 2017 Committees & Business meeting
...
Thu 26th January 2017 Speaker Nancy Nduwimana
Nancy is a new member of Durham Elvet Rotary Club who will present an autobiographical account.
Thu 19th January 2017 Gulyas evening at Klari's
Authentic gulyas cooked by Klari
Thu 27th October 2016 Speaker Margaret Robertson

Margaret will be talking about vasculitis
Thu 20th October 2016 Speaker Global Care Anne & John Scott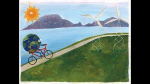 ..
Thu 13th October 2016 Induction of Nancy Nduwimana as new member to Durham Elvet Rotary Club
Club President Arthur Charlton pins Rotary's badge onto new member Nancy Nduwimana when she was welcomed into the Rotary Club of Durham Elvet on 13th
October.
Thu 13th October 2016 Speaker Lynn Gregory

Lynn will be speaking about the school in Rwanda
Mon 10th October 2016 - Sun 16th October 2016 Planting crocuses on Rotary Way
Eileen and friends planted crocuses on the roundabout in Rotary Way Durham in support of eliminating Polio from the world
Sun 9th October 2016 Climbing Helvellyn for St. Cuthbert's Hospice
Tom and friends climbed Helvellyn to the top and raised £845 for St. Cuthbert's Hospice in Durham
Thu 6th October 2016 Committees and Business Meeting
...
Thu 22nd September 2016 social evening
..
Sun 18th September 2016 The Reg Vardy Band

The Reg Vardy Band plays at Brandon Welfare Hall. They are 35 times North of England Brass Band Champions. Entrance is free.
Thu 15th September 2016 Official Visit DG Peter Chandler & Christine

...
Fri 1st July 2016 Strawberries and sparkling wine at Ann's

...
future
calendar
district events
local events